Enhancing Global Change with Self-Determination Theory
Event Information
Refund Policy
Refunds up to 7 days before event
Description
How does Motivation Impact Social Change?
Join us in March to learn more about self-determination theory (SDT) and how it can be applied to your work. We'll be joined by Leighann Starkey, PhD, who will map out this theory and lead an interactive workshop linking SDT to monitoring and evaluation techniques and organizational management for the international development and global impact sector.
Although "motivation" is sometimes thought of as the stuff of self-help books, motivation as seen through the lens of Self-Determination Theory (SDT) can be a useful tool for any programming that seeks to facilitate change. In this session, we will learn about SDT as a framework for understanding how sociocultural conditions can foster or undermine human motivations and the ways in which this can be applied to our individual programming. We will further workshop how the principles of SDT can be useful in evaluation efforts and organizational management. Attendees will leave with new perspectives on their work that can enhance the effectiveness of programming and organizational functioning.
About our Speaker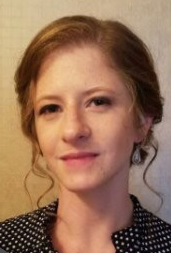 Leighann Starkey, PhD, is Director of Evaluation at Education Through Music and formerly worked on the external evaluation of a learning intervention in the Democratic Republic of Congo. Her work is focused on using evaluation as a tool to amplify the voices and experiences of program stakeholders in order to enhance program design, implementation, and sustainability.
#selfdetermination #motivation #impact #internationaldevelopment #monitoringandevaluation #sustainabledevelopment #SDG #SDGs #organizationaldevelopment

Date and Time
Location
Refund Policy
Refunds up to 7 days before event