Description
Ever stuck making small talk or unable to get up the courage to approach that awesome person at the party? Wonder why some people exude magnetism and charisma? Fortunately, this summer, Jaunty is here to refresh your social skills with this awesome, free workshop!

This class starts at the beginning. This fun, interactive workshop is Jaunty's first step into social mastery and includes a mix of theory, exercises, and time to mingle. We'll look into the science of attraction and practice tried and tested techniques that will change the way you connect with people. This workshop covers body language, conversational agility, and belief systems, examining what's holding you back.

If you want to create connections for friendships, romance, or business, this workshop will teach you how to become a social dynamo.

Seating is limited. Please arrive early.
About your Instructor: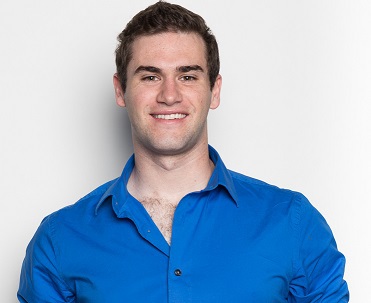 Craig Gibbons is a Social Trainer at Jaunty. Growing up in a small town near San Luis Obispo, Craig struggled with shyness. Wanting a change, he later delved deep into social and emotional intelligence through academic study and personal experiments. At college, he realized he wanted to work with people and switched majors from Computer Science to Human Performance.
After years of self-training, Craig discovered Jaunty and became Jaunty Founder Eric Waisman's apprentice. Craig has coached people in social dynamics and dating through Jaunty since 2012. When he's not exploring positive psychology and self-development, he enjoys learning about metagames and being outdoorsy with his dad.
FAQs
What are my transit/parking options?
By MUNI: The WeWork building is located at 25 Taylor Street (@ Market and Taylor), just two short blocks from the Powell MUNI/BART station and the Civic Center MUNI/Bart Station.
Bus lines: 5, 6,12, 14, 8X, 9, 21, 30, 31
By Car: There are multiple parking garages that are close to the WeWork building:
Jessie Square Garage is located at 223 Stevenson St. (between Third and Fourth St). The parking rate caps at $16/day and it's a 6 minute walk from the WeWork building.
The Fifth and Mission Parking Garage is located at 833 Mission (between 4th St. and 5th St). Parking rate from 6pm-midnight is $1.50/hour and it's a 5 minute walk from WeWork.
The Ellis-O'Farrell Garage is located at 123 O'Farrell St. (between Powell and Stockton). The rate from 6pm-midnight is $1.00/hour and it's a 10 minute walk from WeWork.
What should I bring to the event?
Please bring an open mind.
How can I contact the organizer with any questions?
Contact us anytime at: www.jaunty.org
We hope to see you there!