| | |
| --- | --- |
| Enhance Your Leadership Skills in 2016 with WAO Toastmasters | |
Event Details
Leaders are needed in EVERY walk of life. Wouldn't you agree?
Are you afraid to take on leadership roles?
Can you comfortably call yourself a leader?
Do you need to enhance your leadership skills?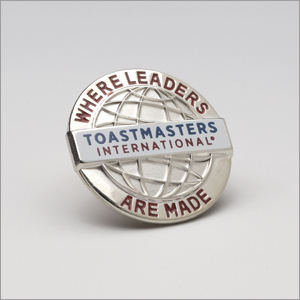 Depending upon your answers to those questions, you may find that it is time to finally enhance your leadership skills.
Whether you realize it or not, every aspect of your life requires you to step into a leadership role - some how, some way.
Therefore, don't waste any more time. Join the Wrightwood-Ashburn Overcomers (WAO) Toastmasters club to enhance your leadership skills.
With the leadership training you receive in the WAO Toastmasters, you will:
Become an effective delegator;

Improve your time management skills;

Relate better to staff, peers, and upper management;

Enhance your team building skills;

Learn to run effective meetings; and


Get more promotions, contracts, and opportunities.
WAO Toastmasters is a six-time "President's Distinguished" club with Toastmasters International and a four-time "Top 10 Club" with District 30 Chicagoland Toastmasters. WAO members are certified leaders who are managing projects, leading departments, and running their own companies. WAO Toastmasters can do the same for you.
WAO members come together twice a month, including the fourth Saturday of every month from 10:30 a.m. - 12:30 p.m. at the Wrigthwood-Ashburn Public Branch Library in the Greater Ashburn community on 8530 S. Kedzie Ave., Chicago to improve and enhance their leadership skills.
Won't you join us?
Meetings are free for you to attend as a guest; however, you must pay a fee to become a WAO member. Visit the "Club Calendar" and "Become a WAO Member" sections of the WAO Website for details on meeting dates, locations, membership fees, and a membership application.
NOTE: Some meetings get canceled. Therefore, visit the WAO Website for notes concerning the Saturday meeting you plan to attend.

When & Where

Wrightwood-Ashburn Chicago Public Library
8530 S. Kedzie Ave.
Chicago, IL 60652


Organizer
The mission of the Wrightwood-Ashburn Overcomers (WAO) Toastmasters Club, #771880, is to provide a supportive and positive learning experience in which members are empowered to develop communication and leadership skills, resulting in greater self-confidence and personal growth.