Description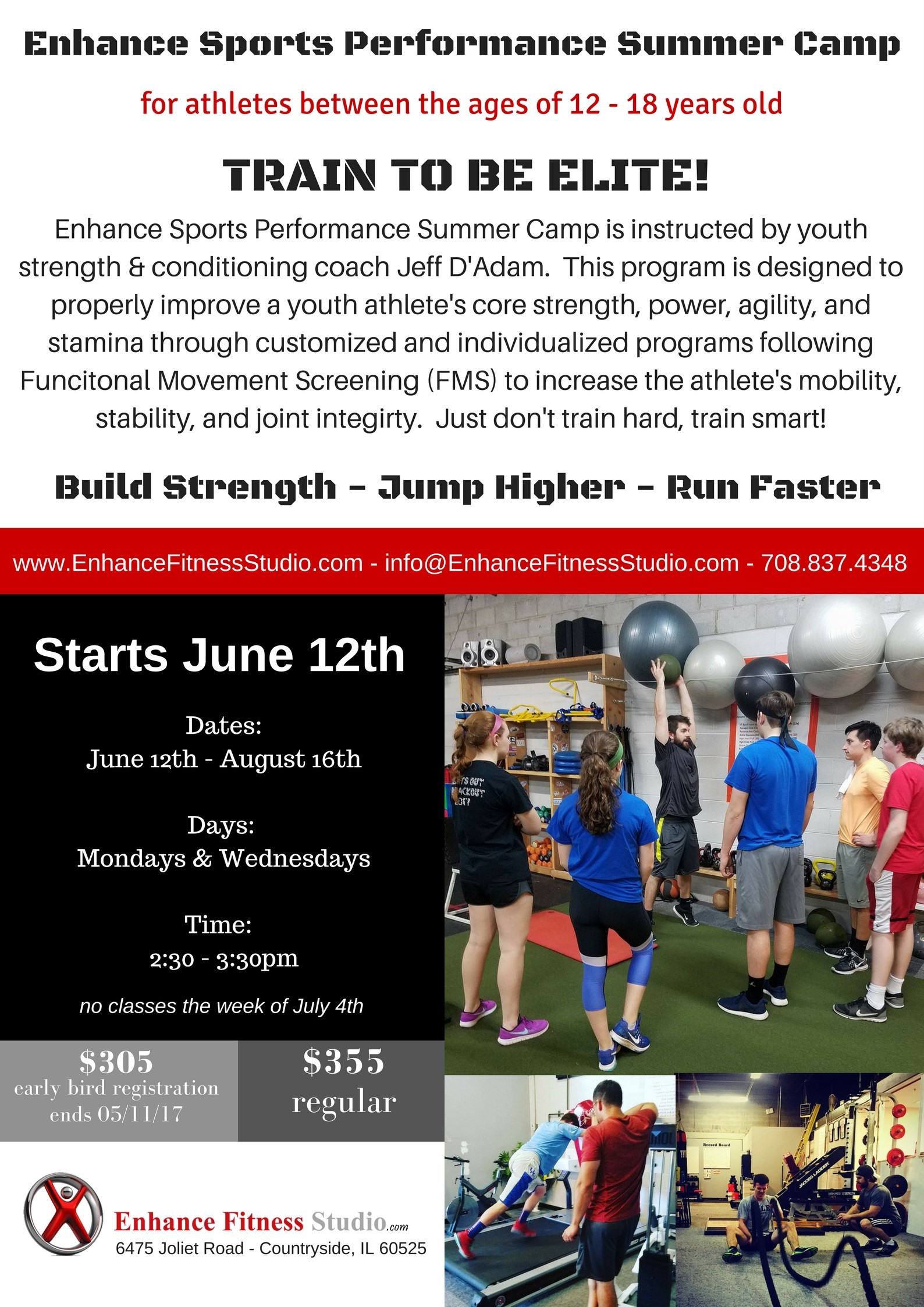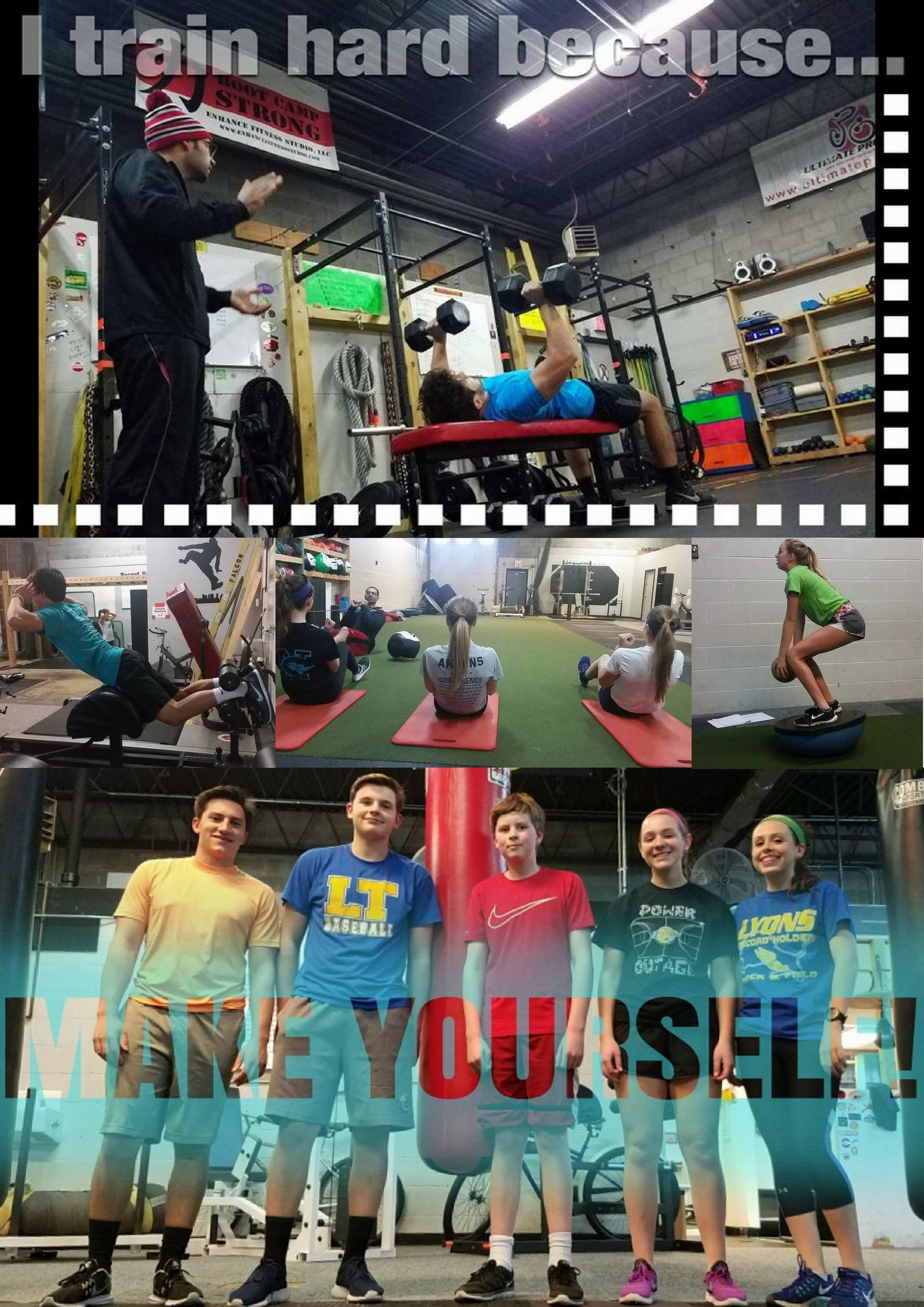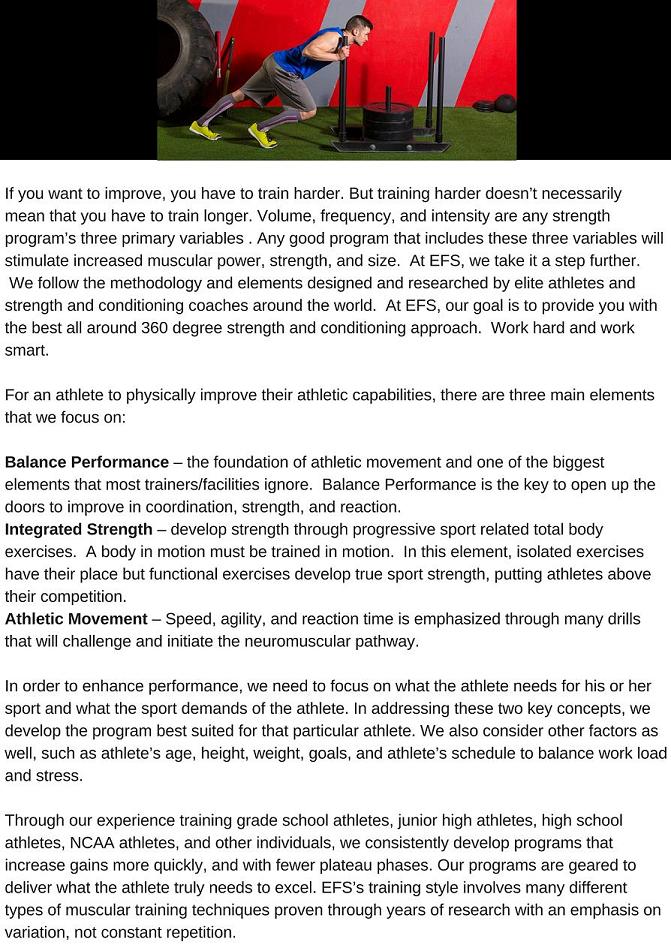 minimum of 6 participants for the program
we can pro-rate the program if you know you will be missing days due to vacations/games/etc. Please provide us with those dates through email (info@EnhaneFitnessStudio.com) after completing the registration within the first 72 hours. After we receive your dates, we will pro-rate the cost.



About Your Coach:
Hi, my name is Jeff D'Adam and I am a youth strength & conditioning coach at Enhance Fitness Studio. I run the Enhance Sports Performance after school and summer camp program for youth athletes, offer one-on-one sports performance training, and also FMS assessments to give athletes the ultimate competitive edge over their opponents.
Today, I would like to invite you to my FREE 5 part newsletter that explains in detail 5 ways I train athletes to help them become faster, stronger, and a more well rounded athlete.
To sign up for my newsletter, click here.
For more information about me, click here to check out my bio.