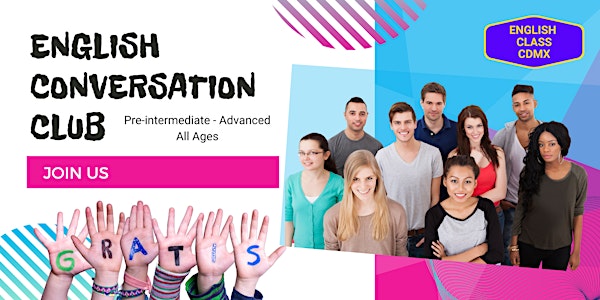 English Conversation Club
Online English Conversation Club. Pre-intermediate to advanced level English. This is a new Friday group. A casual, fun way to practice.
About this event
This is a new, Friday night group. It is open to pre-intermediate to advanced non-native English speakers. The meeting is online. It's a fun, interesting way to practice your English, meet new people and make friends.
See you there:
Robert Erickson / WhatsApp Chat link : 55 3189 0513
Bonus: Free 50 ways to improve your English PDF