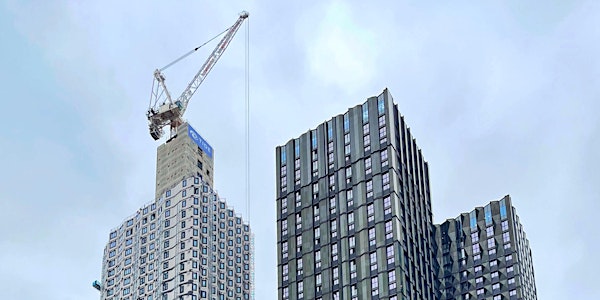 Engineering the World's Tallest Modular Building
An IStructE evening event kindly hosted by Engineers Ireland - MJH Structural Engineers present on high rise modular building construction
About this event
Modular Construction is a fast growing and increasingly popular method of construction. In recent years, the industry has witnessed several tall modular buildings being constructed which has raised awareness of the potential for modular construction.
MJH Structural Engineers, have provided the structural engineering design for the modular aspect of several of these buildings including the World's Tallest Modular Building at 101 George Street.
Michael Hough, managing director of MJH Structural Engineers, will discuss some of the challenges involved when designing tall modular buildings with reference to 101 George Street and other tall modular buildings that they have worked on recently.
Michael Hough, Manging Director, MJH Structural Engineers
Michael is the managing director and founder of MJH Structural Engineers, a specialist consultancy who specialise in structural engineering design for modular construction. MJH Structural Engineers, in partnership with Vision Modular Systems have delivered several high-rise modular buildings in London over the past 5 years, showing the possibilities of modular construction whilst simultaneously changing the landscape of the modular construction industry.