Description
Join USGBC Maryland and the Maryland Section of ASCE for the 6th Annual Engineering Green Conference!
This one day conference is an event for professionals and others interested in the planning, technical design of a sustainable site, and the latest examples of sustainable projects. This one day conference will showcase projects and design strategies from various disciplines in the private and public sectors, primarily in the Chesapeake Bay Watershed (PA, VA, DE, & MD).
The day will include four sessions (with 2-4 tracks to choose from) in which presenters will give an in-depth look at project design, implementation, and lessons learned. The event will also include a keynote address, breakfast and lunch, and an exhibitor area. You will have a chance to put your mind together with other professionals working in similar areas and dealing with similar issues to come up with practical solutions.
What to expect at Engineering Green 2016-

Keynote: Building Responsibly, Operating Sustainably, Educating Holistically
Speakers (from John Hopkins University): Matt Beecy, Associate Director for Engineering, Energy, and Sustainability (ADEES); Ashley Pennington, Program Manager for the Office of Sustainability; and Olivia Zug, Associate Communications and Outreach Coordinator for the Office of Sustainability
Explore the unique approach institutions of higher learning can take in advancing sustainability in campus planning, operations and maintenance, and outreach.
From visual educational tools within state-of-the-art buildings that expose staff and faculty to the complexities of a campus ecosystem, to hands-on experiential learning programs that have students interface with the behind-the-scenes campus operations, the spaces we build and operate can enhance the communities we want to live, learn and work in.
---
Breakout Sessions
Professional CEU approvals are pending.
Resilience - The Ultimate Sustainability
JHU Stormwater Master Plan: Accounting for Stormwater in Redevelopment Planning
Stream Restoration Design and Implementation for Maximizing TMDL Reduction Credits
Driving Sustainability Beyond the Buildings - Introduction of the SITES Rating System
Energy-efficient Design and Smart Operations of Appliances in Homes and Buildings
Setting up Fast-tracks Stormwater Retrofit Projects for Long-term Success
Water Quality Retrofits for the Redevelopment of a Small Waterfront Residential Lot
Wellness Benefits Extend Beyond the Building into the Site
Practical Design and Implementation of Water Reuse Systems and Utilization
Regenerative Stormwater Conveyance: Design Implications of an Urban Case Demonstration in Baltimore
Exterior Retrofits that Attract Tenants and "Green" Your Facility
Great Adaptations: LBC NET ZERO Water Solutions for the Gaddy House
High-Performance Manufacturing: Achieving Net Positive Water with Humanscale
Growing Green Initiative - It Takes a Village: Riggs Avenue Case Study
Library Square, Baltimore: A Public Stormwater Retrofit Design-Build Case Study
Miquon Creek- Restoring Stream Function, Water Quality, and Safety Following Storm Damage
Who's Down with NGOPP? NGO-Private-Public Partnerships to Design and Implement Restoration Projects
Life Cycle Analysis of Adaptive Reuse: Is Existing Building the Greenest Building?
---
Thank you to our Engineering Green Sponsors & Partners!

Lunch Sponsor

Education Sponsor


Event Exhibitors
EA Engineering, Science and Technology, Inc., PBC
Maryland Ready Mix Concrete Association
Event Supporters
Budova Engineering, Inc.
Biohabitats
KCI Technologies, Inc.
RK&K
View event sponsorship and exhibitor information: http://eg2016partners.eventbrite.com
Event Partners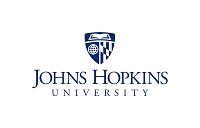 Cancellations requests must be made at least one week prior to the event. Ticket cost will be refunded, less a 10% service fee.