About this Event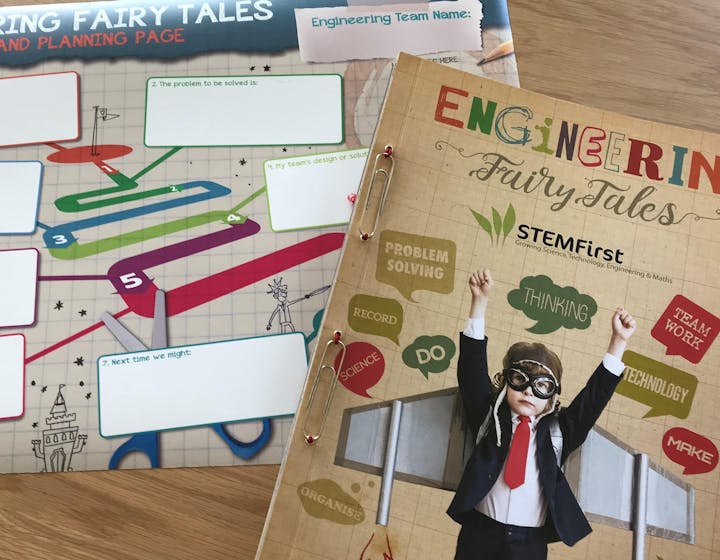 STEMFirst and BAE Systems are delighted to offer free STEM training sessions on the Engineering Fairy Tales resource.
The sessions will be delivered by STEMFirst and are sponsored by BAE Systems. All attendees will receive a free copy of the resource book which will aid with teaching.
All attendees at the session will receive a FREE copy of the resource book that has been kindly gifted by BAE Systems.
Sessions will include:
Understanding of STEM and Skills in everyday life
How to link Literacy and Numeracy with STEM
Overview of a range of x8 STEM Challenges
A copy of our FREE Engineering Fairytales resource book and planning sheets
The STEM Sessions are suitable for Early Years all the way through to KS3 depending on how the activity is differentiated. The book contains 8 activities that can be undertaken in a whole-class setting over a term or could provide x8 weeks work of STEM Club activity.
This is a 2 hour training session - with up to 25 delegates on each session.
This session is for:
30th October 2019 4pm - 6:30pm
Academy of Skills and Knowledge,
Enterprise Zone,
Samlesbury
Nr. Blackburn
Lancs
BB2 7FT
For the alternative session - please go to the BLACKPOOL LINK
These sessions are suitable for Science, STEM, Primary Teachers, Careers Leads and STEM Curriculum Leaders
All activities are underpinned by 'Working Scientifically ' , 'Scientific Enquiry', 'Employability Skills' and for Secondary can help meet the Gatsby Careers Benchmarks 2, 4, 5 & 6:
2 - learning from career and labour market information
4 - linking curriculum learning to careers
5 - encounters of employers and employees
6 - experiences of workplaces
Privacy Policy: By booking on these sessions you give us permission to contact you with other STEM opportunities and to share your details with our funders in order that they can send you other relevant STEM / Careers opportunities.