Description
Benefits of Attending:
Gain an understanding about short/long term engine leasing.
Learn how to budget, evaluate and manage your engine maintenance costs.
Hear about:
How to comply with aircraft lease return conditions.
What factors to consider when selecting an engine.
Financial Relationship between Redelivery Conditions & Lease Term Duration
Maintenance Reserve tracking and forecasting / shortfall
Financial impact of redelivery conditions
Engine Shop visits
Future of Engine Leasing
Financial commercial working
Who should attend: Financiers, Lessors, Airlines, Lawyers. Anyone new to the industry or wishing to gain a fuller understanding of the issues of engine asset leasing issues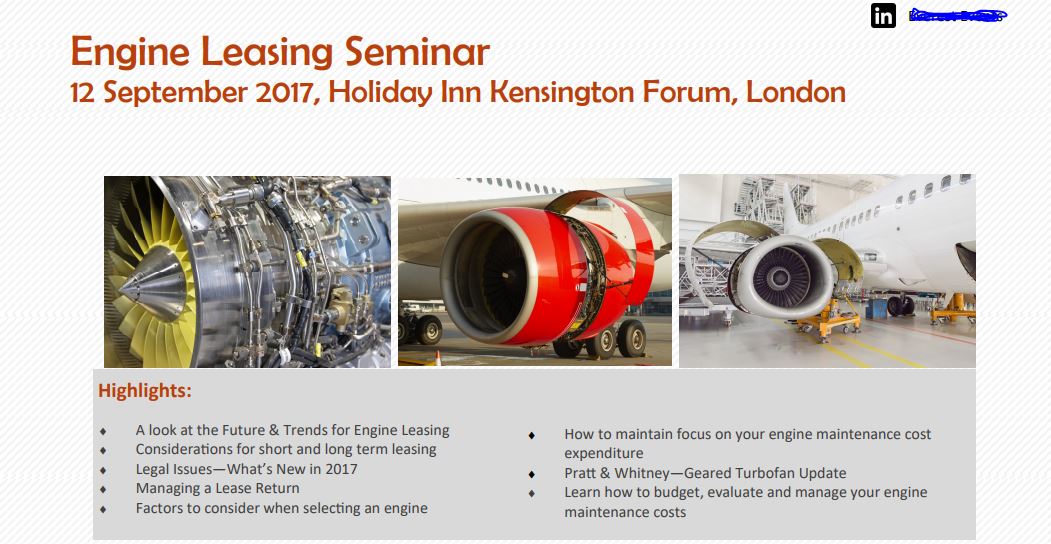 AGENDA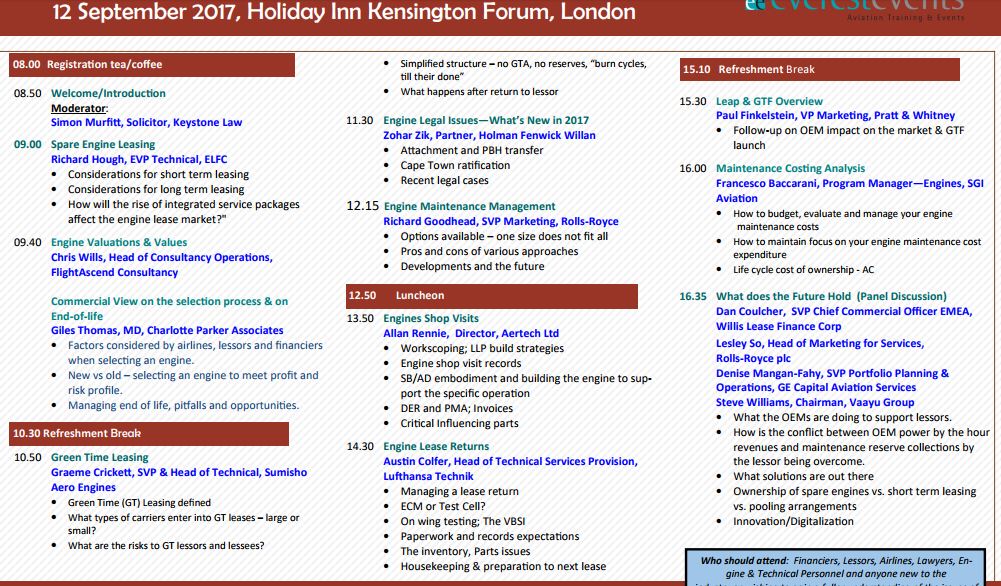 Sponsors
Skytamers
Skytamers web portal www.skytamers.com provides daily information about the aerospace industry and also feature ...
NO REFUNDS ON REGISTRATIONS ALLOWED

NO TRANSFER ON REGISTRATIONS ALLOWED

-----------------------------------------------------------------
This Event Listing is Promoted and Marketed by
New York Media Technologies LLC in partnership
with EVEREST EVENTS LTD.
-----------------------------------------------------------------

SHU170219CEV PRI170712UPD