Description
Description
A positive working environment can help boost creativity, productivity and wellbeing. We spend more waking hours at work than anywhere else, so it's natural to care about how our office looks. But design should extend beyond mere furnishings and layout plans – the design of great workplaces considers the entire employee and visitor experience. Inspiring work environments not only support the work of the organisation, they're places that attract the right talent, inspire people and enable them to fulfill their potential.
Overview
During this session, Kursty discusses and explores the power of the physical environment as a strategic tool for unlocking the keystones of innovation: individual and group creativity, productivity and collaboration. Drawing upon her research into the design and science of inspiring work environments as well as her own experience as an innovation consultant, Kursty outlines main themes, key scientific research and shares case studies that culminate in practical takeaways for application into any organisation, large or small.
Takeaways include:
- Impact on the changing world of work on workspace requirements
- Physiological, psychological and social impact of environment on thinking and behaviour
- Key spatial types for supporting innovation activity and behaviour
- Engagement through environment: how space supports autonomy and citizenship
- How to define the right environment for your organisation
About Kursty Groves
An award-winning designer, innovation consultant, author, speaker, professor and workplace strategy advisor.
Kursty's particular passion is in helping organisations to cultivate the right cultural and physical environments to support innovation. Clients include retail fashion brands, automotive manufacturers, and the UK government.
In her book, I Wish I Worked There!, Kursty went behind the scenes of the world's most innovative companies, uncovering insights that drive their success. Her latest book, Spaces for Innovation, guides leaders and designers alike through the important elements that make effective environments for exceptional work performance.
Who should attend?
HR professionals who want to:
Better understand the environmental drivers of wellbeing, collaboration and creativity

increase engagement and performance

align key decision-makers to enable investment in working environment
Itinerary:
9:00 - 9:30 Arrivals & Coffee
9:30 - 9:45 Introduction by Andy Partridge
9:45 - 10:30 Engaging through Space: Workplaces that Inspire

10:30 - 11:00 Q&A
Venue
This event will be held at the beautiful Perkbox Happiness Lab 20-22 Tudor Street in Central London. The closest stations are Temple and Blackfriars on the Circle and District Lines.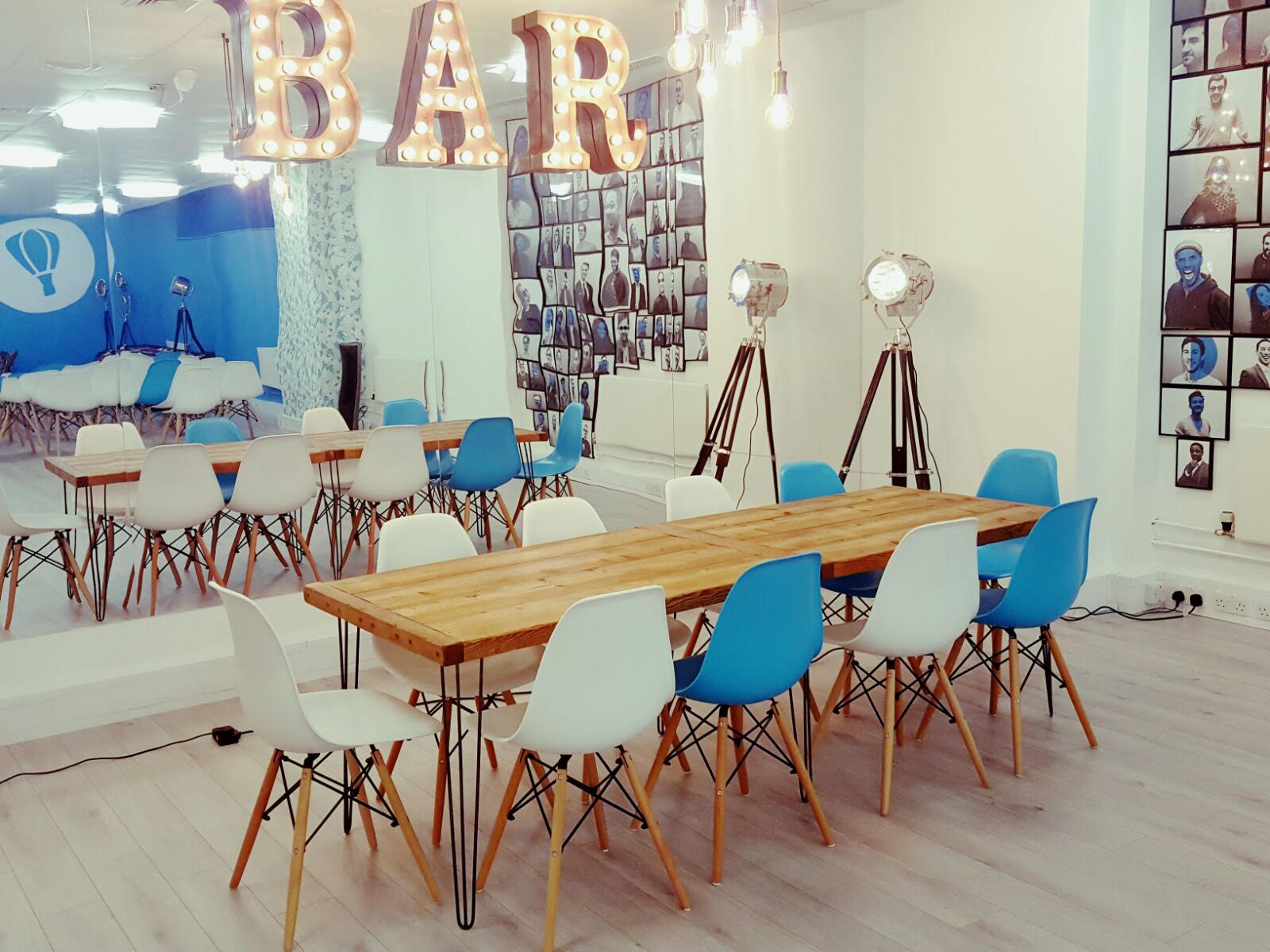 Ts&Cs & Privacy Policy
Your email address will be added to the Enviable Workplace database and you may also be sent an email from Perkbox thanking you for your visit to their Happiness Lab. We will not share your data with third parties. You may unsubscribe from our mailing list at any time.
This event is reserved for corporate HR professionals and is unfortunately not available at this time to recruiters, agencies, job boards or consultants.
Please enter your correct details in the booking form as Andy Partridge will contact you directly
Enviable Workplace reserve the right to cancel any booking in which the full registration form is not fully completed, or if the booking is made by individuals outside of this criteria.
This event is kindly being hosted by the lovely team at Perkbox. Perkbox - Team Happiness, delivered. To learn more send an email to madlena@perkbox.co.uk or call 0208 396 6812.