"Engaging the Traumatized Student" WEBINAR - October 10th, 2019 @ 11:30 am...
Description
TO REGISTER WITH A PURCHASE ORDER, CLICK HERE.
What is a "trauma roadblock" and how do you work with a student who is in "aversive state"? According to NCTSN (National Child Traumatic Stress Network), one out of every four children attending school has been exposed to a traumatic event that can affect learning and/or behavior. These events range from severe weather events, to divorce, to bullying, or to homelessness, among others. The results of exposure to trauma can affect a student's ability to learn. She may be distracted by intrusive thoughts – distracting her from paying attention, learning and doing well on tests. Exposure to violence can lead to decreased IQ and reading ability.
In this 90-minute webinar, Aaron Wiemeier, LPC will give teachers, administrators, school counselors and school social workers critical information to increase their effectiveness in working with traumatized students and helping them achieve to their highest academic level. Attendees will explore what trauma is and is not and how to communicate that to staff. Aaron will illustrate "Trauma Roadblock" and "Aversive State" and explain why students seem to sabotage their own academic performance. He will also share creative strategies for dealing with specific behaviors, as well as how to use videos and experiential moments to inspire and give hope to traumatized students.
Learning Objectives:
Understand what trauma is and what it is not
Learn about "Trauma Roadblock" and "Aversive State" and why students seem to sabotage their academic success
Gain creative strategies for dealing with specific behaviors
Discover how to use "one-liners" to get students' attention, put responsibility where it should be and create hope for the traumatized student.
About the Presenter: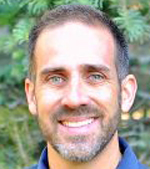 Aaron J. Wiemeier is a licensed professional counselor with 20 years of experience in the mental health field and is a nationally recognized author, trainer and educator. He is an expert in the neurophysiology of trauma, attachment & adoption and has worked successfully with the most difficult of clients and with the most chaotic and conflictual systems. His pioneering work and program development has led to highly successful outcomes that increase permanency in least restrictive settings and ultimately reduce fiscal spending particularly in the mental health, educational and legal systems. In 2011, Aaron published a workbook titled, My Feelings Workbook, which teaches affect regulation, awareness and skill development on a nonverbal body level to children. The book was subsequently endorsed by well-established professionals in the trauma, attachment and Autism community. Aaron is also the Dean of Students at Littleton Preparatory Charter School in Littleton, CO, where he is pioneering the development of curriculum and programming that integrates education with the ever increasing mental health needs that plague public schools in the United States. Most recently, he co-authored School-Based Interventions for the Traumatized Student, a culmination of a life's work centered around creative ways to reach, work with and inspire hope in children who have experienced trauma.