Description
GLAD YOU DECIDED TO JOIN US to see Engaging Speakers NEW Influencer event at our NEW date and time at our NEW Corporate office, to experience our NEW intentional networking exercises, to witness our on-stage infomercial makeovers and to hear an outstanding speaker. You'll have the opportunity to network with other speakers, authors, entrepreneurs, and speaker mentors. Learn how Engaging Speakers can help you reach your business goals and hear outstanding presenters like:
OUR AUGUST GUEST TRAINER: MATT BRAUNER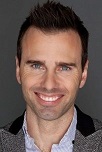 6 Ninja Tactics To Monetize Any Podcast

Do you have a podcast idea, or want to grow your business reach with a podcast? Or do you have one, and maybe it's been more work than it seems to be worth... Would you like to resurrect it and actually make money with your podcast?
Our Guest Trainer, Matt Brauning, has 2 top-charting (As high as #1) podcasts on iTunes, and syndicated on 16 AM/FM stations!! During this event, he will present to you 6 REAL strategies you can use to make money with a podcast.
Have you noticed that the same old marketing strategies aren't working like they used to? Podcasting was the answer for Matt, and it could be for you too! Listen, it does take real work, and a commitment to keep going, but the rewards can be so fruitful!
Key Takeaways/Learning:

Why podcasting is the most lucrative medium for any business to utilize

How to build your list the right way from your podcast audience

How to build up donations for a non-profit

#1 strategy to guarantee you can get a sales meeting with your ideal prospect

How to get paying sponsors for your show!


Let's get you making money on the mic! Register today to secure your spot to hear Matt Brauning!
About Matt:
Matt Brauning is a writer for FORBES, a 2-time best-selling author, and the host od top-cjarting podcast, "The Driven Entrepreneur", on iTunes, and syndicated on 16 AM/FM stations coast to coast.
Matt was filmed in the movie, "The Journey", with Brian Tracy and Bob Proctor, and you've seen him on televison on ABC, CBS, NBC, and FOX. He has been speaking since 2006 all over the world including the US, Australia, New Zealand, and the UK.
Matt has produced over 250 multi-day seminars, and has over 8,00 speaking hours. His speaking and client list
includes The Harvard Club, U.S. Bank, McAfee, New York Life, The YMCA, and

NASDAQ.
He is an avid motorcycle rider, church leader, and rock climber, as well as a devoted husband and father.