Description
Join us to see Engaging Speakers NEW Influencer event at our NEW date and time at our NEW Corporate office, to experience our NEW intentional networking exercises, to witness our on-stage infomercial makeovers and to hear an outstanding speaker. You'll have the opportunity to network with other speakers, authors, entrepreneurs and speaker mentors. Learn how Engaging Speakers can help you reach your business goals and hear outstanding presenters like:
CHARISSE SISOU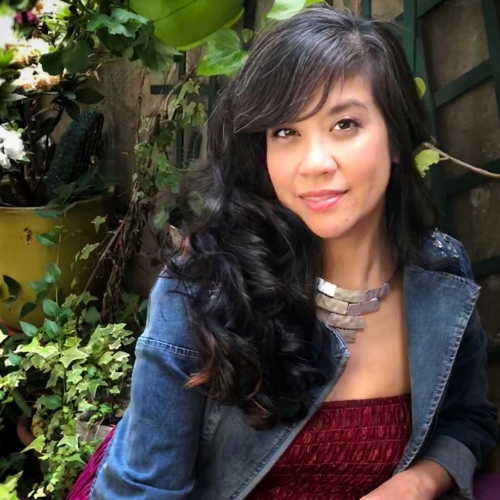 Ready to Attract the Clients and Speaking Gigs You Want? The 4 Principles of Shameless Marketing
Do you want more speaking opportunities in front of your ideal, right-fit audience? Are you done tap dancing for prospects, explaining yourself to people who don't "get it"? Or wasting your time dealing with PITA (pain-in-the-you-get-the-idea) clients?
Charisse Sisou will share the 4 Principles of Shameless Marketing that she has used to guide hundreds of her agency's copy and content clients to dramatically increase engagement, connect with the opportunities and clients that light them up (as opposed to set their hair on fire), and drive more business.
You'll learn:
What's standing in between you and defining your unique differentiator (what separates you from your competition)

Why some messages miss the mark, while others connect to the heart of your audience (and how to spend more time delivering the latter)

The missing, critical piece of marketing that almost no one talks about

How to take your message from ho-hum to action-inspiring (because at the end of the day, isn't that what we want our peeps to do?)
Register now to secure your spot to hear Charisse Sisou and start attracting more of the people and opportunities you want.


About Charisse:
Charisse Sisou is on a mission to inspire leaders and changemakers to unleash their message and impact by reclaiming the wisdom of the body and the power of feminine leadership, for women and men alike.
As an Amazon-bestselling author and speaker, she's reconnected thousands with the hidden reserves of energy, intelligence and healing that reside in the body, tapping 10+ years' as a nationally award-winning bellydancer.
As founding Queen of the Claim Your Message Copy and Content Agency, she and her team have supported executives and entrepreneurs to tell their stories, share their gifts, and attract the clients, community and opportunities they desire.
Charisse is one of those rare teachers equally strategic and creative, analytic and intuitive—bringing her interdisciplinary approach to the art and science of claiming your power in body, word and business. Look for her upcoming book, Shameless: Unleash Your Message, Impact and Power (release date: June 2019), and learn more about her at ClaimYourMessage.com.