Description
Meet 2018's National Trust for Historic Preservation's American Express Aspire Award Winner Sarah Marsom. With a preservation philosophy firmly rooted in the belief that if historic preservation is not accessible it is neither relevant nor revolutionary, she is looking to propel the movement forward.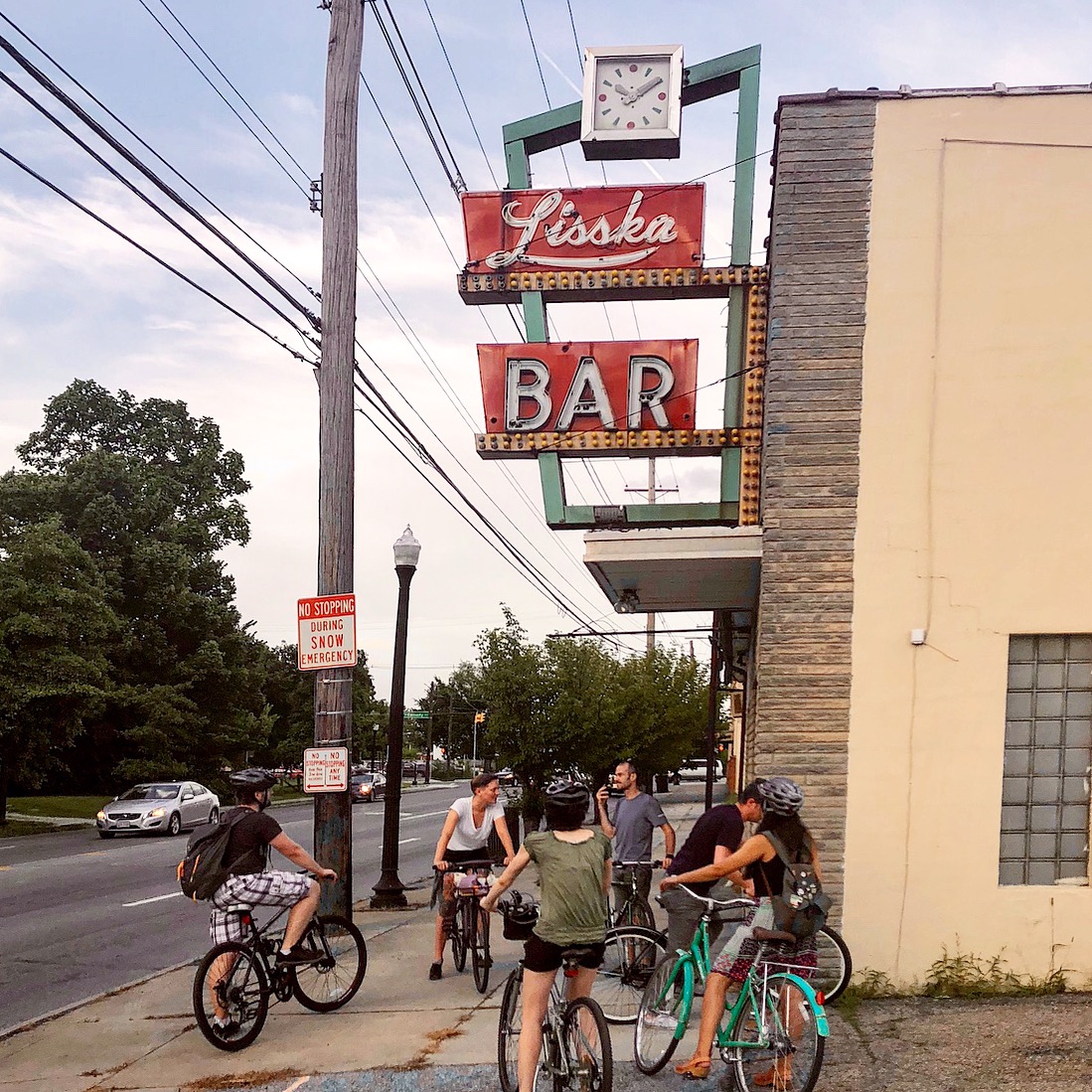 Marsom's "Engaging Next Gen" presentation will delve into her work engaging a new generation of community leaders in preservation and city planning through her Tiny Activist Project and other urban initiatives. Focusing on activating millennials and digital natives in the art of celebrating heritage in the built environment, this lecture will include #beersavesplaces, improving current preservation toolkits (ex: historic designations), craftivism, and other strategies needed to push preservation forward. Sarah will also highlight selected works by her peers who are expanding the boundaries of what preservation means. Q&A to follow, then no-host Happy Hour with the Postwar Architecture Task Force of Greater Phoenix to follow, until the movie starts at 6:30.
This keynote is presented in partnership with Artlink.
---
ABOUT SARAH MARSOM
Collecting Junior Ranger badges from National Park Service sites as a youth developed Sarah Marsom's appreciation for past and sense of place. With almost 10 years of experience working at historic sites, Sarah has developed a keen understanding of storytelling and connecting people to the past. Her first preservation position was interning at Riordan Mansion State Historic Park in Flagstaff. Sarah received her B.S. in Parks and Recreation Management from Northern Arizona University and M.S. in Historic Preservation from Eastern Michigan University.
Sarah has contributed to: the third edition of Historic Preservation: An Introduction to Its History, Principles, and Practice, the upcoming Belt Publishing's "The Columbus Anthology," and Indow's first zine. She currently lives in Columbus, Ohio, in a 1920s bungalow. Some theorize that she is the most heavily tattooed professional preservationist.
---
Photo Credit: Robert Tobin