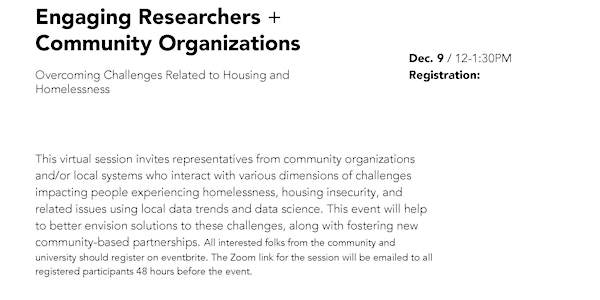 Engaging Community + Researchers in Solutions to Housing and Homelessness
This brainstorming session between community partners and OU Faculty will focus on data driven solutions to Housing and Homelessness Issues.
About this event
This brainstorming and networking session will bring together community partners from Norman and Oklahoma City with faculty members from across disciplines from the University of Oklahoma to discuss ways to use data science and research to help overcome challenges related to housing, homelessness, and intersecting issues. The focus of this event will be around creating collaborations between faculty members and community organizations and systems to help improve data collection and analysis processes, and/or in creating data processes to help improve outcomes in the sector of housing and homelessness.
Organizer of Engaging Community + Researchers in Solutions to Housing and Homelessness