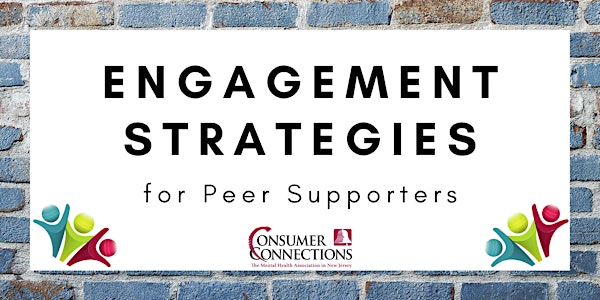 Engagement Strategies for Peer Supporters
Developing trust and rapport are key aspects of peer support. This workshop will present strategies for engaging participants!
About this event
Peer support services foster the engagement of individuals with health and community resources to initiate and help progress the recovery process. This workshop will offer strategies on how to effectively engage participants in peer services.
During the webinar we will discuss:
Why engagement is important
How disclosure can be used to engage with individuals
What the barriers to peer engagement are and how to overcome those barriers
How effectively re-engage participants who have disengaged from support
Creative tools that can be used to keep the participant engaged in their recovery