Description
In order to promote and build an equitable society, we have to practice equity-based community engagement where community members, especially those who have been historically oppressed or ignored, have authorship over their lives and future.
But what if your institution has historically been the oppressor or has broken trust with the community through planning, programming or funding practices in the past? How can we rebuild trust and begin to heal the relationship with community?
Join us for our next Engaged Learning Series to to explore with a dynamic panel of community leaders Community Engagement through a Healing Lens.
The session will begin with a facilitated Q&A, followed by small group dialogue with each panelist to share your own challenges and successes with community engagement through a healing lens.

Date: Thursday, September 28th
Time: 9 - 11 AM
Location: First Lutheran Church
463 Maria Ave
St. Paul, MN 55106
Free parking is available in the lot next to the building. Space is limited. We hope to see you there!
---
Meet Our Speakers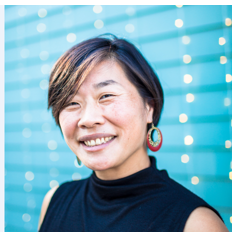 JooHee Pomplun
Alliance for Metropolitan Stability Coalition Organizer & Bodywork Practitioner at People's Movement Center
JooHee Pomplun has over 20 years of community organizing and nonprofit experience. As a wannabe researcher, community development interloper, and public health professional, she recognizes the historic and continued harm all three fields have caused communities of color and low-wealth communities. Defining this harm as trauma, and its manifestation measure as spiritual health, in 2016, JooHee went to school for massage therapy and entered a new world of community healing. She is seeking to find ways of integrating all areas of her interest, which has currently landed her at the Alliance for Metropolitan Stability as a coalition organizer, and as a collective member and practitioner at the People's Movement Center.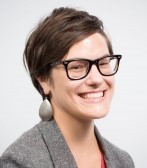 Caitlin Schwartz
Metro Transit Community Outreach & Engagement Team
Caitlin Schwartz has over 12 years of experience in community engagement, organizing, and grassroots leadership development, most recently working on Metro Transit's Community Outreach & Engagement Team and serving as board member and development committee chair with the Headwaters Foundation for Justice. Her passion is in constituent leadership and ensuring that people are centered in the planning and decision-making that impact their lives. A first-generation college student, she received her Bachelor of Arts from the University of St. Thomas, studying Justice & Peace Studies and Sociology.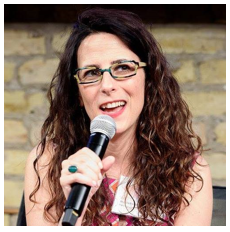 Jna Shelomith
Ramsey County Diversity and Organizational Development Specialist
Jna Shelomith grew up in a family that spoke six different languages, with roots in Morocco and Russia. Consultant, community organizer, organizational leader and educator with diverse communities for over 30 years, Jna is a qualified administrator for the Intercultural Development Inventory, with specialized training in coaching, facilitation, curriculum development, conflict facilitation, and emotional intelligence. Driven by a commitment to equity, Jna works as the Diversity and Organizational Development Specialist for Ramsey County. Her work focuses on community engagement, collaboration and systems change addressing complex challenges impacting the communities of Ramsey County. Prior to her 10 years with Ramsey County, Jna's work supported a variety of nonprofit and government organizations as director for Safehouse, a homeless youth shelter and the youth-serving clinic for Hennepin County. Jna enjoys cultivating spaces of meaningful reflection, healing and dialogue that enable participants to strategically advance new thinking and action in their lives and work.
---
The Healing Justice Report
To help think about engaging in healing work, check out this report on Healing Justice written by Susan Raffo and commissioned by Nexus and the Leaders of Color Collaborative (Coalition of Asian American Leaders, Hope Community, Native American Community Development Institute and Voices for Racial Justice).