Engaged Learning Series: Community Engagement & Philanthropy: An Open Space...
Description
Update 5/18/18: We've reached capacity! We hope to see you at a future gathering!
---
Nexus Community Engagement Institute Invites You to
Engaged Learning Series:
Community Engagement & Philanthropy: An Open Space Discussion
How do we communicate the impact of community engagement with funders? As funders, how do we prioritize community engagement in our grant-making? And how do we hold each other accountable among philanthropy, community engagement practitioners and community members?
Join us for our next Engaged Learning Series to explore Community Engagement and Philanthropy through an Open Space discussion.

The session will be an Open Space Technology discussion, where attendees will be guided through a process to set the agenda for the discussion on issues, questions and opportunities YOU want to discuss most as related to the above framing questions. Join us to share stories and brainstorm strategies together with other community members, engagement practitioners and funders how we prioritize and demonstrate the impact of community engagement in our work advancing equity.

Date: Thursday, May 24, 2018
Time: 9:00 AM – 11:30 AM
9:00-9:30 AM: Networking & Breakfast
9:30-11:30 AM: Program
Location: Sunrise Banks Corporate Headquarters
Community Bridge Room
2525 Wabash Avenue
Saint Paul, MN 55114
Continental breakfast will be provided.
Free parking is available in the attached parking lot.
Green Line access: 0.5 mile south on N. Eustis St. from the Westgate Station.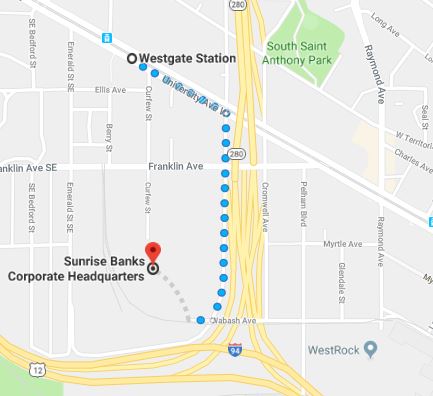 We look forward to seeing you there!