Description

Who: All Girls 3rd-8th grade
Cost: Before Dec. 15 = $70; After Dec. 15 = $85
Bring: Water, ball, indoor & outdoor shoes
Learn soccer and leadership from world-class players and leaders!
This upcoming Soccer Leadership Clinic will be a day of participatory learning through soccer and classroom activities designed and led by icons of the U.S. Women's National Team. Participants will be trained in soccer and leadership skills through a customized curriculum and will learn about girls their age in developing countries who also participate in Goals for Girls.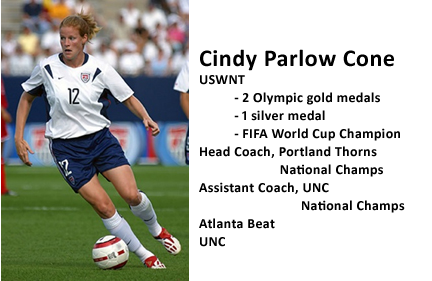 What is Goals for Girls?
Our mission at Goals for Girls is to develop leadership skills in young women so they become agents of change in their communities. For over 10 years Goals for Girls has developed leadership skills in thousands of young women around the world, from the United States to Africa, Southeast and Central Asia, and Latin America.
Learn More: www.goalsforgirls.org