ENGAGE: The London Digital Storytelling Conference

Tuesday, September 10, 2013 from 5:30 PM to 8:00 PM (BST)
Event Details
 *please note that all ticket sales are final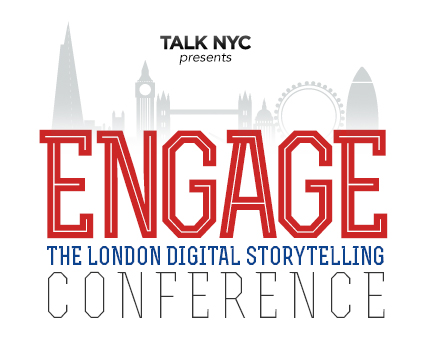 FEATURED SPEAKERS INCLUDE
James Hilton, Co-Founder & Chief Creative Officer, AKQA
Patrick Fischer, Co-Founder & Managing Director, Creativity Media
Matt Batten, Chief Creative Officer, Wunderman
Nadya Powell, Managing Director, MRY
Jeremy Ettinghausen, Creative Director, BBH
David Ripert, Head of YouTube Next Lab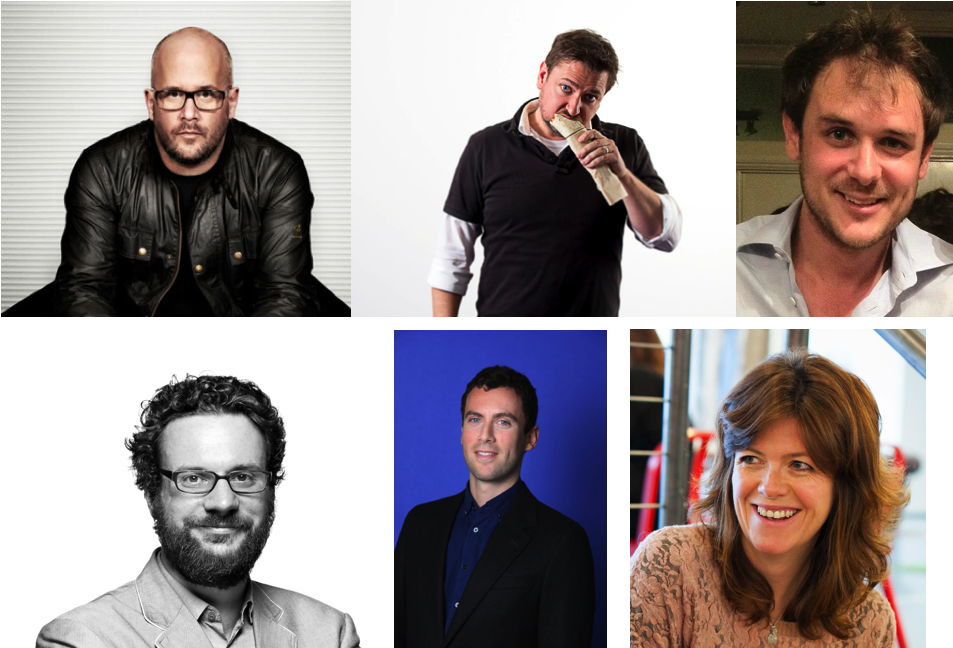 ABOUT
Digital Storytelling is evolving for brands, advertisers, film makers, producers and tech companies. The basic principles of "storytelling" remain unchanged. The execution of how to tell a good story has changed. New technologies have created new opportunities for advertisers, brands, and platforms to engage audiences and provide new contexts in which audiences, brands and advertisers can converse and interact. This cross flow is enabled by technology and how content is served up digitally (mobile, video, social media, web, video games, connected TV's, social TV platforms, tablets and film). Hardware by which we tell stories has changed. The audiences we all want to reach have changed their content consumption patterns as well. What does this mean for the people who create the stories, the people who watch them and the advertisers who enable them. This is the Digital Storytelling Conference.
ENGAGE ASKS THE QUESTIONS: 
How do you innovate in storytelling?
What companies do storytelling well?
What are the best campaigns across platforms that have excelled with storytelling?
What to do about old ad units that don't allow storytelling?
What's the best way to tap into new forms of storytelling, like transmedia, gamification, spreadable media and more?
Do you tell a story in this new digital ecosystem? When do you know if it is not working?
What technologies are the best to employ for great storytelling?
How do you harness creativity to move storytelling forward?
How do you create immersive experiences and active users?
When & Where

The Soho Hotel
4 Richmond Mews
W1D 3DH London
United Kingdom


Tuesday, September 10, 2013 from 5:30 PM to 8:00 PM (BST)
Add to my calendar
Organizer
Talk Presents
Our network of emerging and established leaders come together at a series of intimate and illuminating gatherings we call Rounds, to discover, define and exchange the ideas that will shape the future of the entertainment, media, advertising and technology industries not here at home but around the world.
Rounds are led by our Talkers, who come from the best shops in the New York City area, and are selected for their diverse backgrounds, their current and future influence, their deep knowledge, and their inspiring visions of the future. Expect to meet current and future CEOs, CMOs, CDOs, SVPs and VPs from some of the most dynamic and vital firms shaping the future of media, in some of the most captivating locations in Manhattan.
Our Conferences and rounds are designed to map the rapidly- approaching future, and changing cultural and business landscape, of the media, entertainment, technology and advertising sectors. With insights from some of the most incisive emerging minds in these industries, TALK NYC's carefully curated conversations will provoke, incite and entertain. Here's a look at previous meetings.
ENGAGE: The London Digital Storytelling Conference