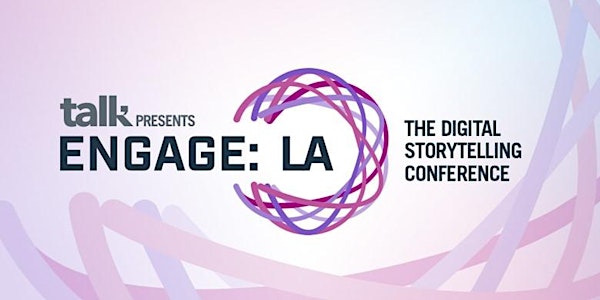 ENGAGE: THE LA DIGITAL STORYTELLING CONFERENCE 2017 Immersive Storytelling Takes Over
When and where
Location
Sony Pictures Theatre - Backstage Theatre 10202 Washington Blvd - Attendees are asked to enter through the Motor Gate and park in the Culver/Motor Parking Garage." then ask them to see the map Culver City, CA 90232
Refund Policy
Contact the organizer to request a refund.
Description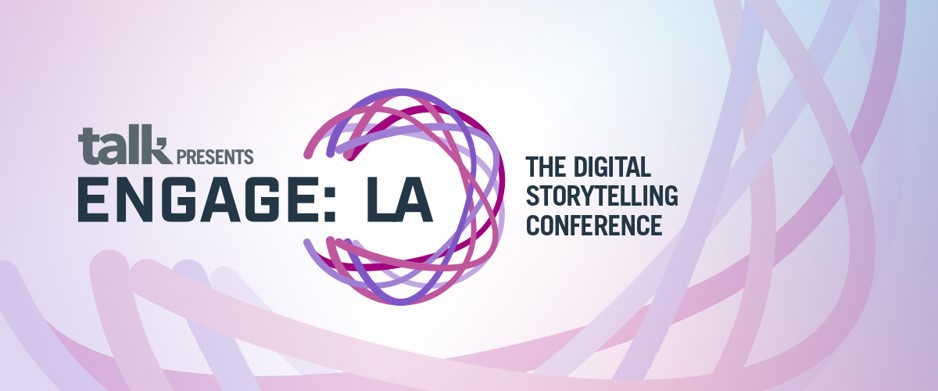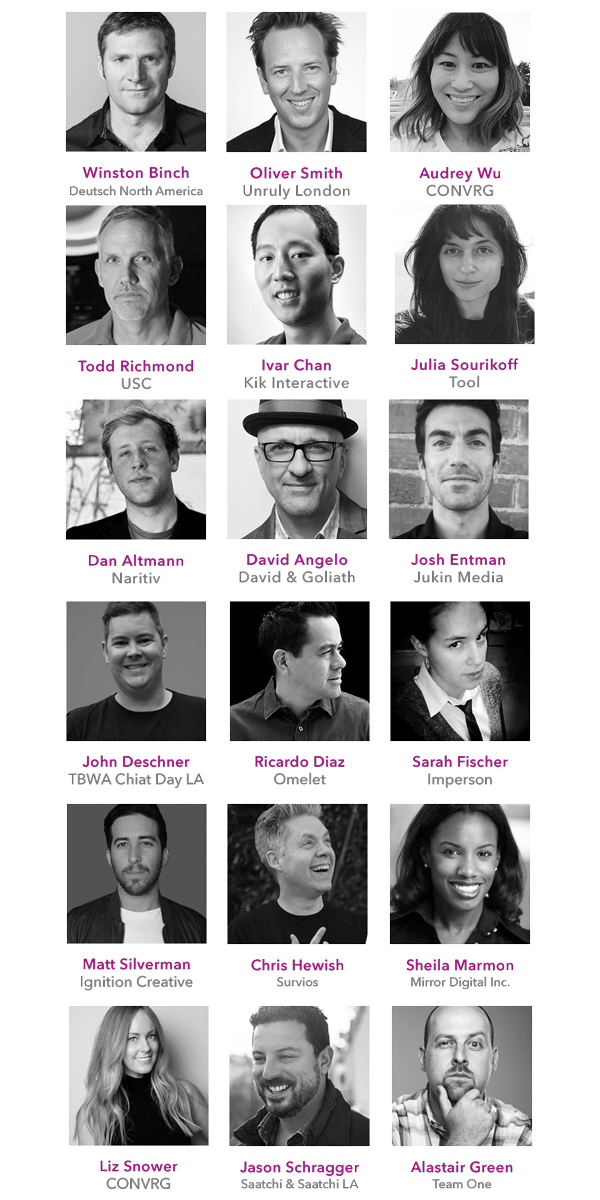 ENGAGE OVERVIEW
You know that adept digital storytelling is key to successfully creating an immersive and engaging user and viewer experience.
That's true whether you're a publisher, tech company or brand. But tech and trends are radically different today than just a year ago. Everything from contextual and native advertising to virtual reality to artificial intelligence is changing at the speed of light. Maybe a little faster. How do you keep up?
Connect with colleagues at the cutting edge. ENGAGE is a one-day event that connects you with a carefully selected group of experts, visionaries and leaders to talk about trends in digital storytelling—and what new developments to get ready for. It's a terrific opportunity to meet people in a setting that's informal, informative, and inspiring.
Cross-platform storytelling. With first-class content. With a special focus on content creation, we'll look at innovative ways to fine-tune storytelling across different fields. We'll examine the role of current and emerging technology. We'll help you create and drive amazing content for your audience and brand.
You'll be glad you were here. Reserve now for ENGAGE, and we'll save your seat for the one conference that digital content creators and client-facing teams shouldn't miss. It's an in-depth, updated look at digital storytelling, from virtual reality, artificial intelligence bots, video, to social and creative content–and a networking opportunity you won't get anywhere else (without stalking our guest speakers).
ENGAGE ASKS THE QUESTIONS:
How do you innovate in storytelling?

What companies do storytelling well?

What are the best campaigns across platforms that have excelled with storytelling?

What to do about old ad units that don't allow storytelling?

What's the best way to tap into new forms of storytelling, like virtual reality, artificial intelligence, mobile and more?

Do you tell a story in this new digital ecosystem? When do you know if it is not working?

What technologies are the best to employ for great storytelling?

How do you harness creativity to move storytelling forward?

How do you create immersive experiences and active users?
Click here for more information.