Location
SMU
Hughes Trigg Student Centre
3140 Dyer St
Dallas, TX 75205
Description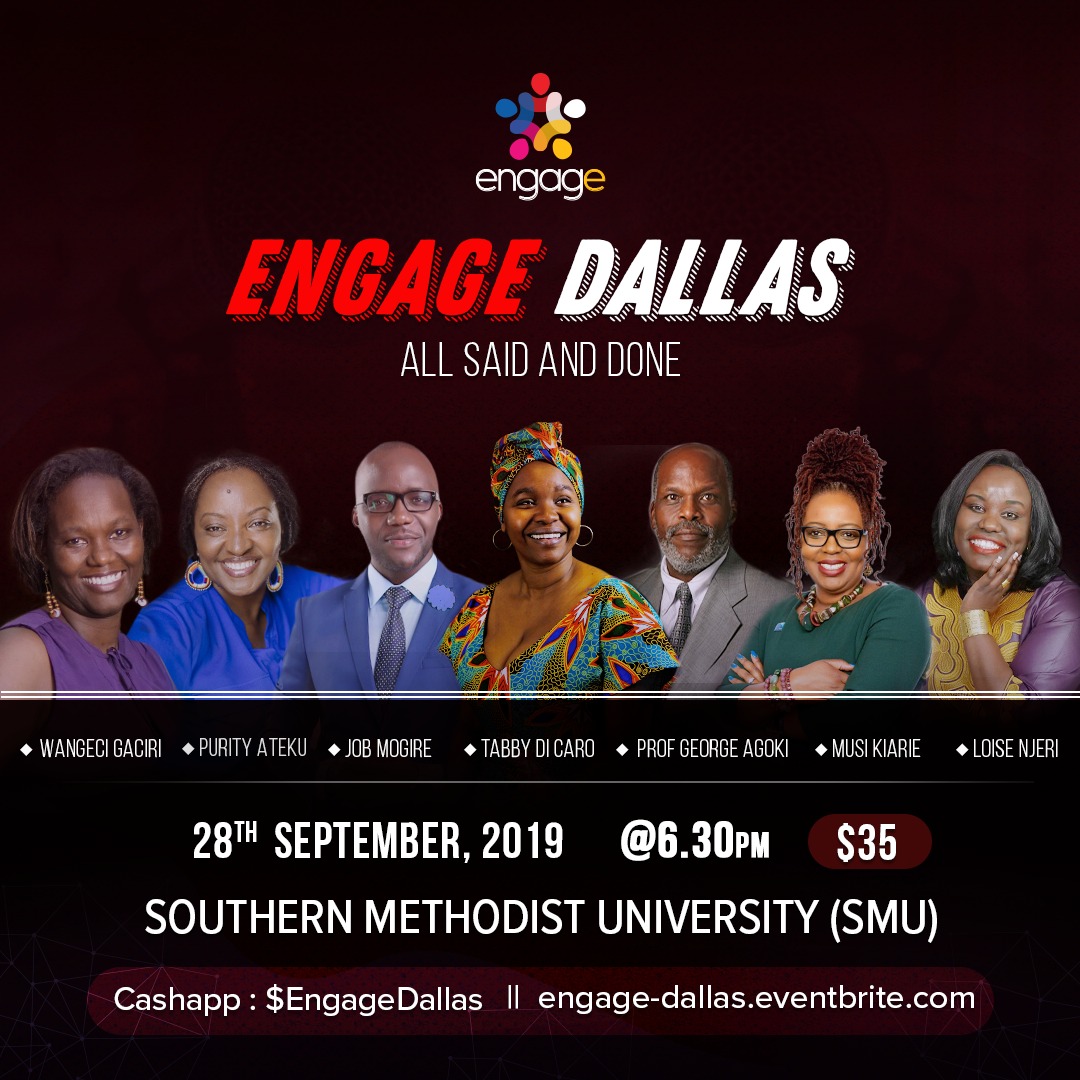 On 28th September, 2019, Engage comes to Dallas and brings with it a taste of home away from home.7 Kenyans take the stage to share fascinating stories of mind-bending experiences they have been through and what's next for them, when all is said and done. Join us at the SMU Hughes Trigg Student Theatre, 3140 Dyer Street. It promises to be a one-of-a-kind evening with captivating stories and scintillating live music from African Artistes. Doors open at 6:00pm, event starts at 6:30pm. Entrance is free for kids of 14 years and below.
Engage was set up with the key objective of harnessing the power of engagement to inform, inspire and influence society. We do this by providing a platform for ordinary and extra-ordinary individuals to share their thoughts, ideas and experiences, through music and speech. Our vision is to curate and create the largest library of human stories and experiences.
Engage is not a showcase of great speakers but an eclectic mix of renowned, accomplished individuals who have shaped various sectors and largely unknown but exciting individuals who are transforming society right where they are.
At Engage, fascinating thinkers and doers combine to spark discussion and connection with the audience on a diverse mix of topics so as to Inform, Inspire and Influence.
Remember, 'There is no greater agony than bearing an untold story inside you.'
-Maya Angelou