Description
ENGAGE ATL
The Digital Storytelling Conference 2018 (salon)
Engage ATL is part of an evening salon and leadership series focused on innovations in storytelling across platforms. For this conference, smart speakers demonstrate how to strengthen content, master storytelling for mobile, and leverage artificial intelligence. Discover the emerging tech, digital media, ad-tech, creative tech, digital services, and digital marketing companies that are leading the way in Atlanta.
(Talks & Panels )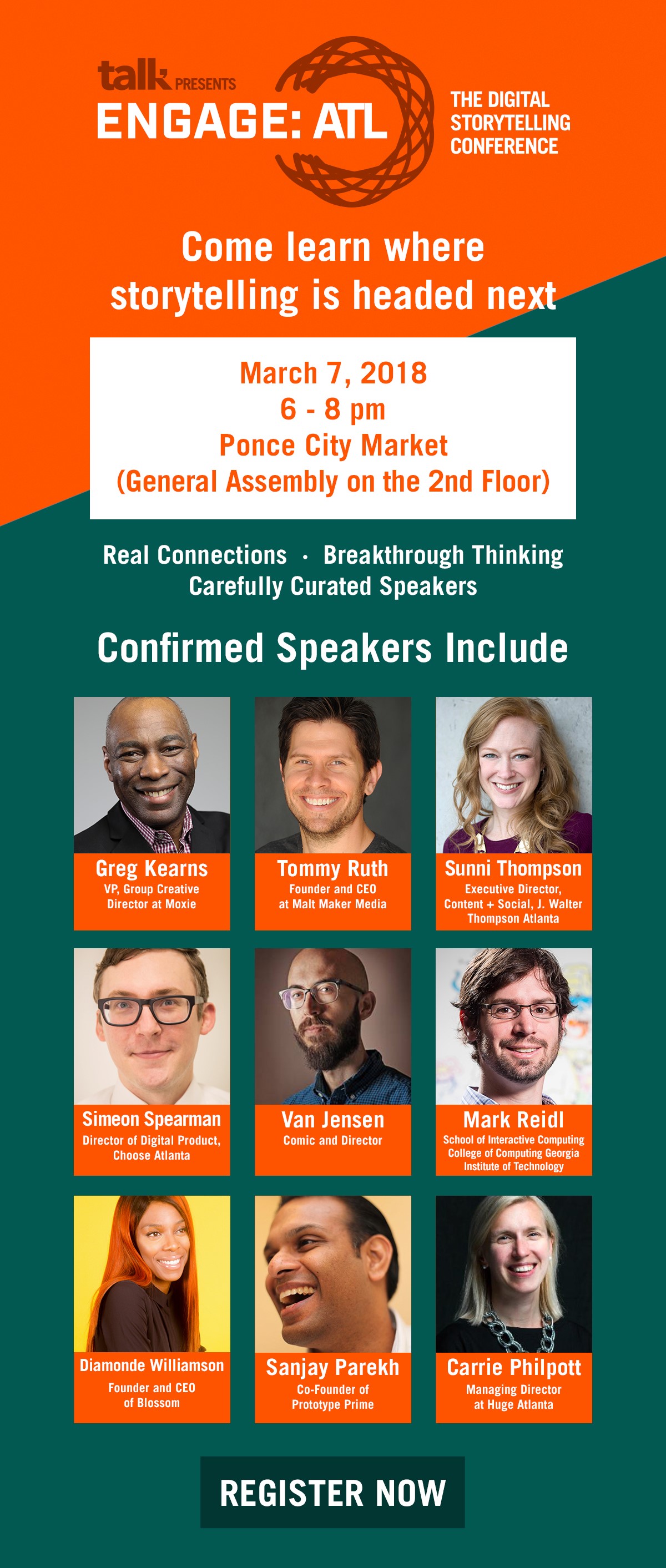 Stakeholders and thought leaders from the area explore timely topics that include multi-channel storytelling, the convergence of digital and physical narratives, AI for engagement, Atlanta's digital media potential, and where storytelling is headed next.
Our carefully curated program represents a unique opportunity to network with pioneers who are shaping Atlanta's digital media and technology landscape. Atlanta-based advertising agencies, brands, and digital media companies will be in attendance. So will content creators and entrepreneurs. This is a story you definitely don't want to miss. Register now!