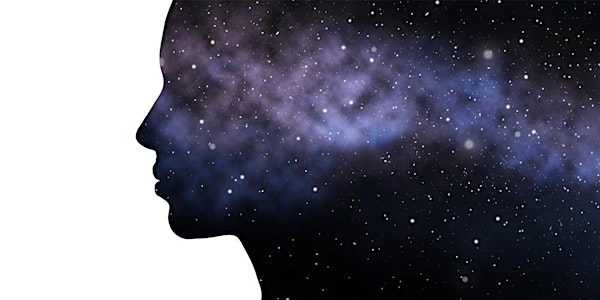 Energy Work for Perimenopause and Menopause
Transition to your most powerful years with grounded energy work for releasing limiting self-beliefs & owning your new feminine energy body.
About this event
Saturday 10/23 9am - 12pm PT by Zoom, Recording Available. This session includes distance healing, guided energy work, self-guided tools, lecture, and Q&A.
Perimenopause and menopause are important transits in any woman's life, and all too often they are approached only from a medical perspective. Contemplative and energy work tools can play an important role in helping you navigate the physical, psychological and spiritual challenges and opportunities they represents. Join this workshop with reknowned women's energetics expert and author of Chakra Empowerment for Women Lisa Erickson to learn guided tools you can use now. Class includes:
Introduction to your energy body and chakras (energy centers)
How your energy body is impacted by perimenopause and menopause
How ancient traditions viewed the powerful potential of this time
Chakra healing and tools to ease perimenopuase and menopause symptoms
The role of kundalini - spiritual growth energy - in the context of menopause and aging, and tools for working with it
Overview of karma and kundalini in the context of menopause, and how to age gracefully with energy tools
Chakra tools for reframing the perimenopausal/menopausal transit as one of growth and transformation
Release work for letting go of limiting self-beliefs and cultural beliefs around aging
Specific advice on energy work to complement other healing modalities for physical menopausal challenges
Working with your sexual energy during this phase
Q&A and individual healing/energy work requests
Note that this session is both 'informational' and a distance healing session. Lisa will conduct group healing similar to what she does in private sessions. Participants will also learn many techniques they can utilize on their own to facilitate healing. Lisa works in a trauma-informed way, and so all work will be gently paced with multiple involvement options.
The intensive will be conducted in a private Zoom session from 9am-12pm Pacific Time, and will be available by recording afterwards for those who cannot attend live (though live is encouraged, so you can ask questions and make individual requests.) Cost is $25 (sliding scale available for those in need, please email Lisa at Lisa@enlightenedenergetics.com.)
Lisa Erickson is an energy worker, workshop leader, and author specializing in women's energetics, sexual trauma healing, and kundalini activation. She is the author of Chakra Empowerment for Women and The Art and Science of Meditation through Llewellyn Publishing. This interactive webinar will draw on exercises from Chakra Empowerment For Women, though purchase of the book is not required. For more info on Lisa please visit www.EnlightenedEnergetics.com.