Energy Monitoring Solutions | March Users Group

Wednesday, March 23, 2016 from 12:00 PM to 1:30 PM (CDT)
Event Details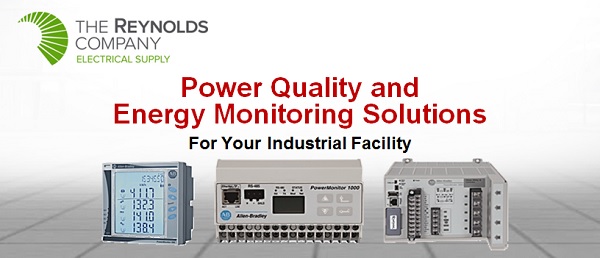 Join us for our March New Orleans Users Group session, as we present the topic:
Power Quality and Energy Monitoring Solutions for Your Industrial Facility
Improving the Energy Intensity of your product and processes

Integrating energy from multiple sources of WAGES and disparate suppliers of meters with differing protocols

Integrating energy consumption with your automated process

Addressing the power quality "gremlins" that cause productivity shut down, scrap, losses

Learning of freeware tools that you can use for training and engineering for power/energy

Learning how to get energy management data out of the devices you already own (without buying anything)
About our topic:
To remain competitive in today's marketplace, manufacturers simply must do more with less. And that means improving efficiency – and reducing waste and emissions at every point in the production process. Energy costs can represent 10% to 40% or more of the production cost, and is yet one of the largest controllable costs in manufacturing.  By implementing an energy monitoring solution, a facility can begin to learn more about their consumption at the device level, within the plant and even across the entire enterprise. Knowing when and where energy is used – and both how much is consumed and the energy/utility rate charged during usage is critical to remain competitive.

Annually, the average facility will see 10-20 power quality events that can impact production.  As studies have identified on multiple occasions, over 90% of all events coming from the grid will be voltage sags lasting less than 2 seconds. There are more electronics on the floor than ever before making things more complex and more susceptible to these kinds of events.  Downtime can be trickier to diagnose, and thus take more time to get back up and running.

Join us for our March Users Group as we present solutions to help you improve both your energy monitoring and your power quality within your industrial facility.  We will discuss our portfolio of energy monitoring devices, such as the PowerMonitor 5000, Energy Intelligence software such as FactoryTalk EnergyMetrix, and power quality and mitigation solutions such as the 1609 UPS and 4983 surge and filter products.

When & Where

The Reynolds Company
700 Elmwood Park Blvd
Suite A
Harahan, Louisiana 70123


Wednesday, March 23, 2016 from 12:00 PM to 1:30 PM (CDT)
Add to my calendar
Organizer
The Reynolds Company
The Reynolds Company is an independently owned and operated wholesale distributor headquartered in Fort Worth, TX.  Over the last 30 years, The Reynolds Company remains privately owned and has grown to 18 U.S. locations across Texas and Louisiana, with multiple U.S. and international on-site facilities and export activity all over the world.
Energy Monitoring Solutions | March Users Group