Learn to influence the flow of your energies by tapping, tracing, or massaging the body's specific energy points and pathways. These techniques can work in conjunction with traditional medicine or therapies you may be receiving, or stand alone to help promote rapid healing and a healthier life.
Energy medicine stimulates the body's natural intelligence to heal itself by restoring balance to the various energy systems in the body, including the meridian pathways and chakras.
Taught by a Certified and Clinical practitioner of Eden Energy Medicine, this workshop is based on the work of Donna Eden, author of Energy Medicine for Women. Energy Medicine teaches us how to balance our own energy systems to be happier, healthier, and more vibrant. Learn to train your energies to adapt to life's ups and downs, making you more resilient to stress, and promoting maximum joy and vitality in your everyday life.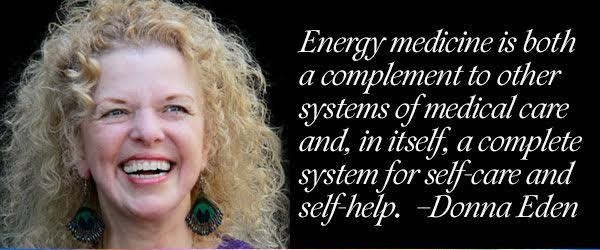 For those who haven't taken an Energy Medicine class previously or need a refresher, we recommend that you review the Daily Energy Routine on Youtube at https://youtu.be/Di5Ua44iuXc, Also, you are welcome to attend a basic Energy Medicine overview session presented on the same day in the same location at 8:15 AM for no additional fee.
Register online here for the best value. You will be amazed at the results in your health and life.
Lunch on your own. It is suggested you bring your lunch as well as water and snacks for the day. Also, please bring a yoga mat, blanket or massage table.