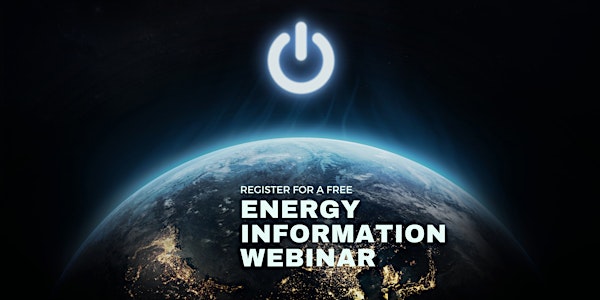 Energy Information Webinars
Energy Prices have considerably increased between last Winter & now. Are you looking for ways to protect yourself and your family?
About this event
On friday 26th August, energy regulator, Ofgem raised the energy price cap by a further 80%, this is an additional "£1,578 increase on the current figure of £1,971 for the average dual-fuel tariff" The Guardian article: Ofgem Raises Energy Price Cap
On 8th September Prime Minister, Liz Truss, published the 'Energy Price Guarantee' package, to freeze energy prices to consumers for the next two years. There will still be a 27% increase by 1st October. For a household with typical energy use, anual energy prices have gone from £1,200 last Winter, to £2,500 with the new 'Energy Price Guarantee' package. This is still a massive increase!
With a cost of living crisis, energy crisis & looming recession, households are seeking:
a clear summary of the changes & updates to energy costs
clear ways to conserve energy and keep energy bills as low as possible
ideas to save on household bills
Don't know what to do about the energy crisis & cost of living crisis?
Are your trying to find the most affordable energy provider?
Would you like to find a genuine way to boost your household income to help get you through the looming energy crisis, cost of living crisis and recession? We will not be talking about pie-in-the-sky Get Rich Quick Schemes.
If you've answered "YES" to any of these questions, register for a short, 30-minute webinar discussing these issues and the solutions available.
There is not much time between now and the 1st energy price hike in October. Take action now!
Spaces for these webinars are limited so secure your spot now.
And share this important information with your family and friends.