Description
Reversing Aging with Scalar Energy

A FREE Session
Sunday, June 9 at 3:30pm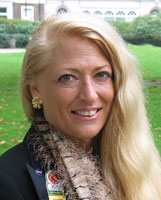 Dr. Sandra Michael
Hawaii Health Foundation Wellness Center
50 S. Beretania St. (Kukui Plaza Mall level 1) C-119B
Dr. Sandra Michael, creator of the Energy Enhancement System, (EESystem) will be conducting a Free seminar on the System.
After traveling to many countries, she has seen results of this new technology on a number of difficult to treat conditions. She will answer your questions on the EES and how it may work on:
Reversing Aging

Back Pain

Memory Loss

Arthritis

Injury Recovery

Chronic Pain

Fibromyalgia

Seizure Disorder

Blood Disorders

Detoxification

Diabetic Neuropathy

Addictive Behaviors

Chronic Fatigue

And more
Terry Shintani, MD, JD, MPH, Health Innovator, creator of 'The Hawaii Diet', & founder of 'The Hawaii Health Foundation', has the EESystem now installed at the new Kukui Plaza Mall location.

Call 808-628-8784 or email to drshintani@yahoo.com for more info & to Participate in the Future of Medicine!
Previous attendees may come if they are bringing new guests.