Experience new levels of Elemental Alignment during this 5 day/4 night Energy Healing & Empowerment Retreat. Experience. Expand. Explore.
About this Event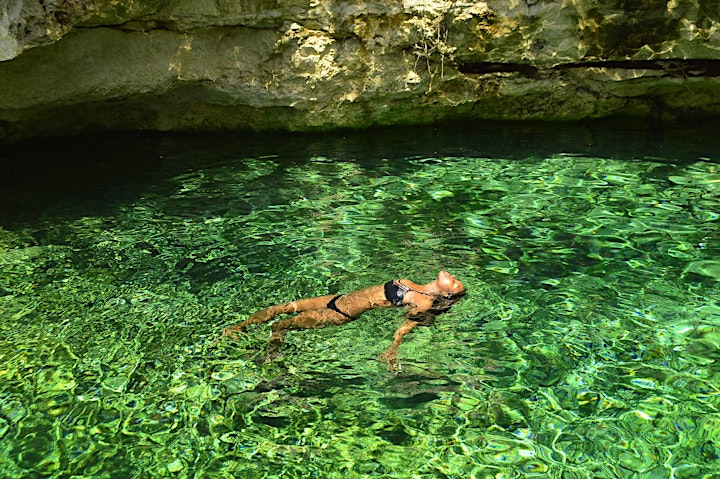 Join us on the upcoming Journey Through The Elements​ Empowerment Retreat where you will experience firsthand the medicine of Earth, Air, Fire and Water available to you in this tropical paradise.
We will release the old, usher in the new, swim in sacred waters, climb ancient Mayan Ruins, build lasting relationships and more!
Treat yourself to a 5 day & 4 night transformational journey in the Ancient City of Tulum, México. We will be resting on the white sand beach and enjoying interactive workshops and activities to heal, inspire and power up the Mind, Body & Spirit.
Are you ready to invest in your wellbeing and experience new levels of yourself? Our workshops and activities are geared to engage and awaken the elements within you.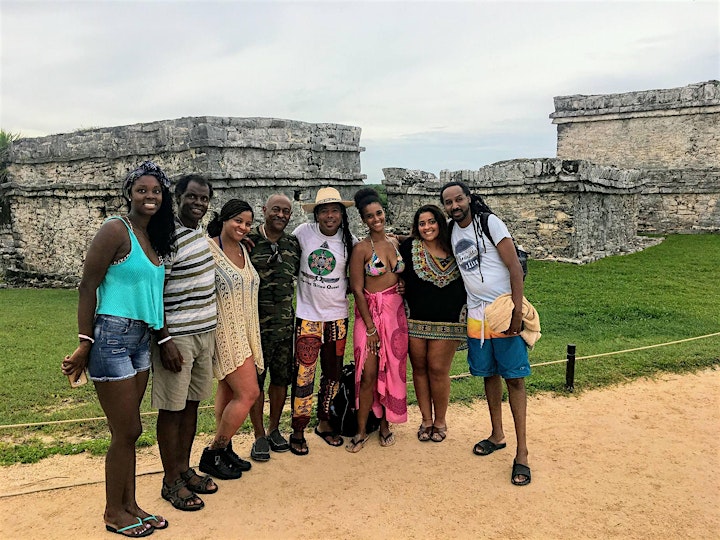 Replenish your body through interactive exercise and healthy local and indigenous meals. Learn practical ways to ground balance and rejuvenate your energy in times of stress and anxiety. (Earth Medicine)
Release the emotions that no longer serve you to find inner peace and harmony. Reconnect with your inner guidance to discover your inner wisdom. Connect with your intuitive nature, the Source of Life, ancestors and like-minded individuals on your similar path. (Water Medicine)
Clear and Awaken your mind to your limitless potential. Use the power of your breath, words, and mind to communicate with your authentic self. Let go of limiting beliefs, guilt, shame, and programming preventing you from the Divinity and power seeking to emerge through you. (Air Medicine)
Be inspired, get motivated, activate the fire within and reconnect with your passion for life. Fuel your Mind & Body with powerful affirmations, information and energy transmissions. (Fire Medicine)
Enjoy all the beauty and healing that the Caribbean waters, sacred land and indigenous people have to offer you.
We offer a combination of products and services (Ether) available for all attendees:
Clear your chakras, reclaim your energy and increase your powers of manifestation
Create a new life narrative and positive self-talk to continue your transformation in your daily life
Gain clarity and guidance in you next phase in life through in depth intuitive sessions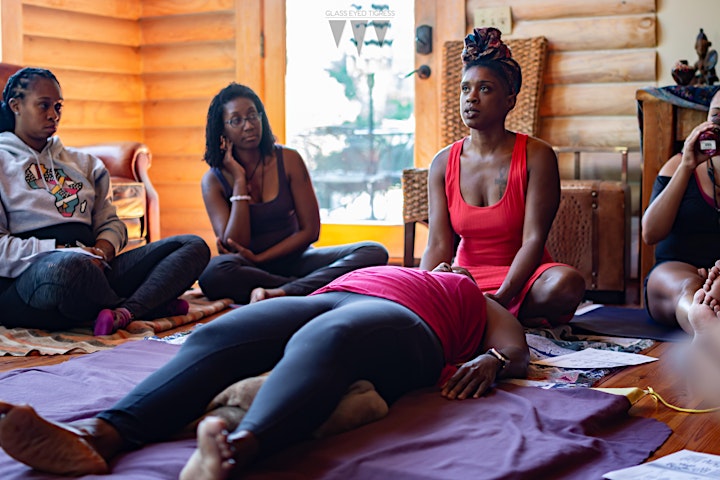 DAY 1 | THURSDAY
Group Departs from Cancun Airport at 4p**
Aura Energy Clearings
Welcome Dinner: Intentions, Introductions & Journaling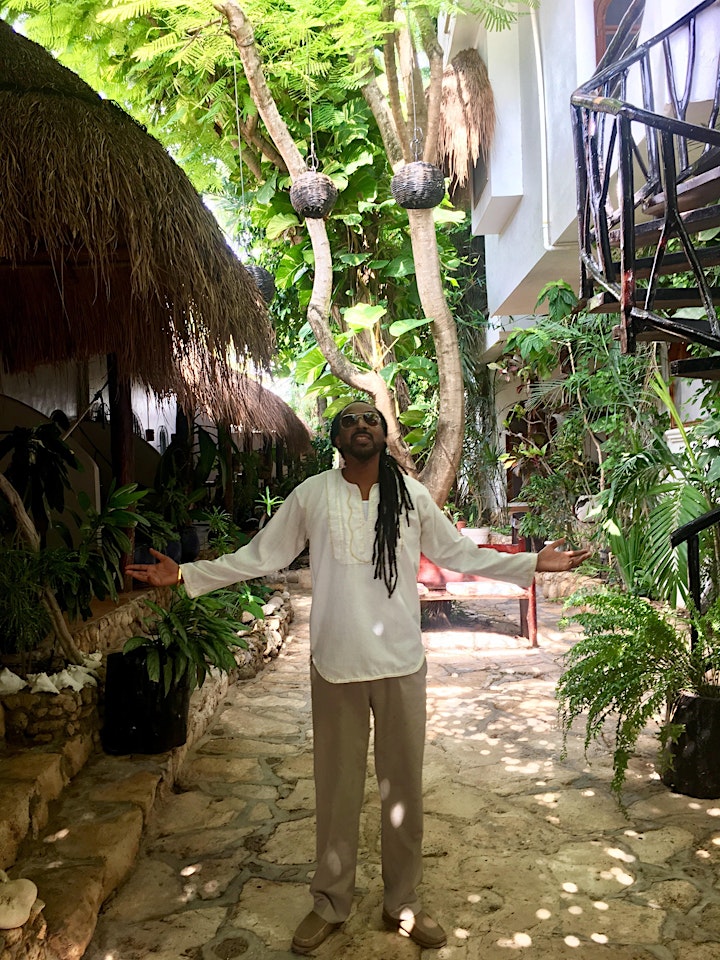 DAY 2 | FRIDAY
Sunrise Rituals
Breakfast
Workshop 1
Tulum Mayan Ruins Tour
Lunch*
Jungle Bike Ride
Workshop 2
Dinner*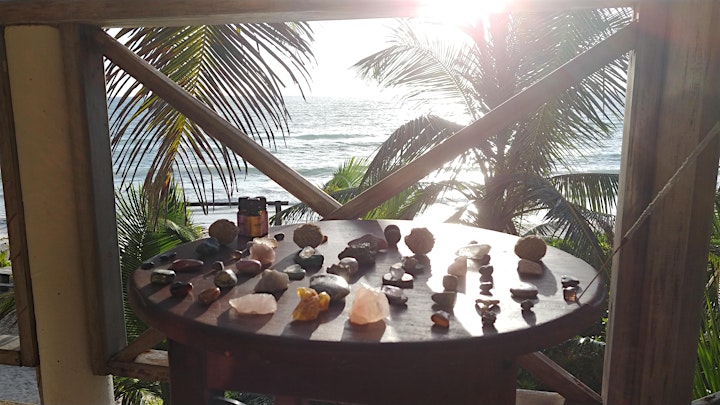 DAY 3 | SATURDAY
Sunrise Rituals
Breakfast
Cenote Swimming Tour
Light Lunch*
Workshop 3
Crystal Energy Healing w/Amora
Light Dinner or Fasting*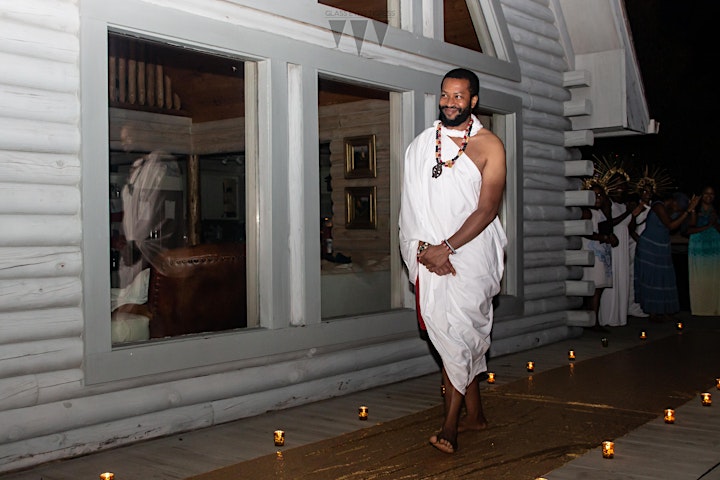 DAY 4 - SUNDAY:
Sunrise Rituals
Breakfast
FREE DAY: Excursions | One-on-One Sessions with Amora/Riziki Available*
Farewell Dinner
Closing Ceremony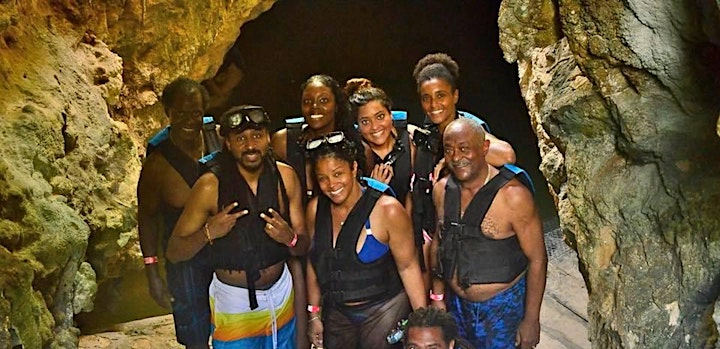 DAY 5 - MONDAY:
Sunrise Rituals
Sunrise Group Beach Photoshoot
Breakfast at the Hotel
Group departs from Tulum to Cancun Airport at 11:00a for 1:00p arrival at Cancun Airport**
*Not included
**If guest flight comes in earlier/later than group travel times, guest is responsible for their own way to/from the Cancun Airport and Tulum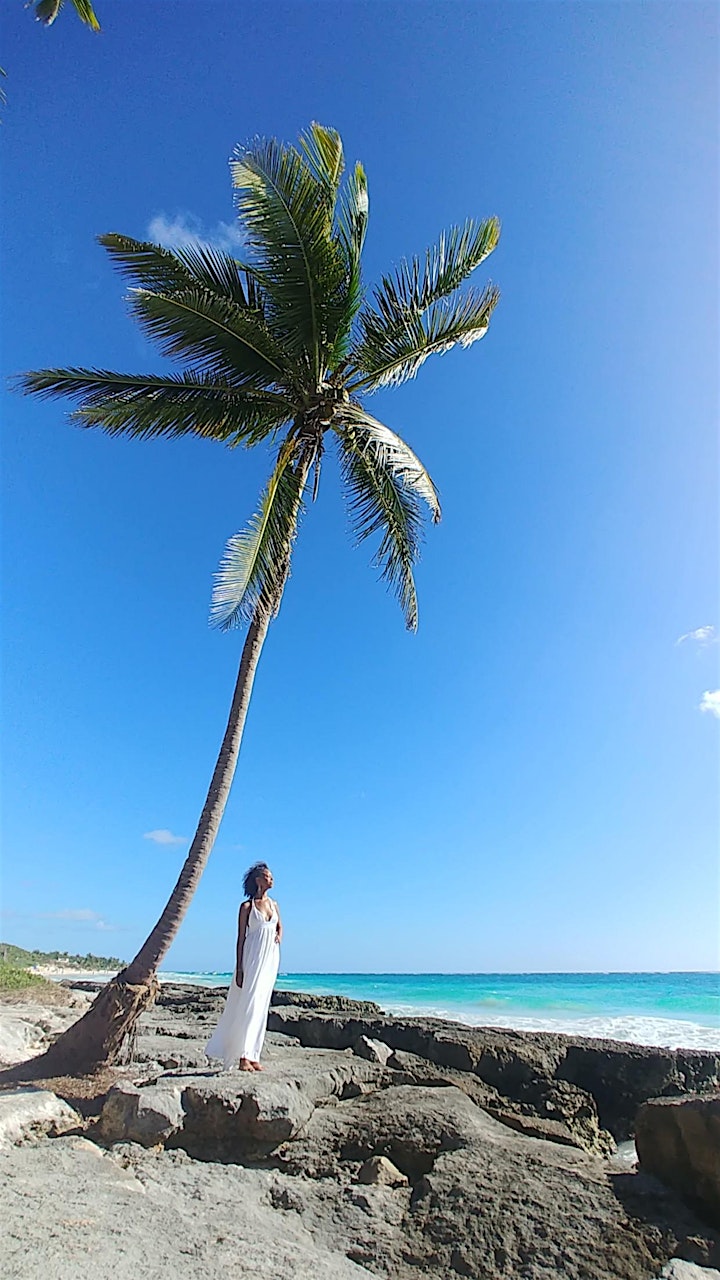 YOUR INVESTMENT INCLUDES:
Transfer from Cancun to Tulum
5 Days & 4 Nights Accommodations
Beachfront Hotel Lodging
Daily Breakfast and Some Meals
Energy Healer's Swag Bag ($250 Value)
Daily Energy Work w/ Amora & Riziki
Workshops w/ Riziki
Elemental Alchemy Ritual w/ Amora
Crystal Energy Healing w/ Amora
Professional Retreat Travel Photographer
Excursion: Jungle Bike Ride
Excursion: Tour of Mayan Ruins
Excursion: Cenote Swimming Tour
Tips for retreat meals, excursions & housekeeping are included in all package prices. We always attempt to work with indigenous Mayan tour guides, drivers, etc. for all of our experiences.
NOT INCLUDED:
Flight to Cancun
Daily Lunch & Some Dinners
Additional Excursions
Beverages at included meals
Travel Insurance (recommended)