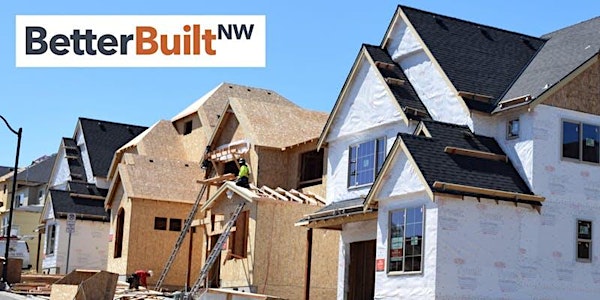 Energy Efficient Home Site Visit Training - Leavenworth, WA
Gain a first-hand, behind-the-walls look at the features and benefits of energy efficiency.
When and where
Location
Leavenworth, WA See below for exact location details. Location information also provided in your confirmation email. Leavenworth, WA 98826
About this event
Join BetterBuiltNW for this free guided tour of a high performance home to find out how they're built and what it takes to achieve a third-party verified energy efficiency rating.
Hear directly from the home builder, energy rater, and instructor about the typical features that go into these homes and the homeowner benefits that they provide: A more comfortable, durable home with healthier indoor air quality and cost-saving energy efficiency.
Training Features:
See envelope designs and mechanical systems often included in energy efficient homes
Hear tried and true strategies and benefits of high performance building
Understand the differences between a code-built and a third-party rated home
Learn about utility programs and incentives to support above-code building
Translate energy efficiency into benefits that will resonate with different homebuyers
Location Details:
9755 Dye Road, Leavenworth, WA
This google maps link will take you to 9773 Dye Rd which used to be the old address assigned to this current site. There is a paved driveway on the left side of the property almost all the way to the new building, which sits back from Dye Rd behind the existing building. The existing building has large numbers 9753 on the front of the garage, while there is the number 9755 on a large boulder next to the driveway.
Refreshments: Snacks and beverages provided
CEs: 2 AIA, 1 BPI unit
Audience: Building industry professionals (builders, raters, architects, HVAC, subcontractors, utility representatives & code officials)
Instructors: Bruce Sullivan of BASE zero
Questions? Contact Training@BetterBuiltNW.com or 503-968-7160 x20.
This training brought to you thanks in part to: