Energy Education from Uganda to the US: A Synergistic Movement

Tuesday, May 19, 2015 from 7:00 PM to 9:30 PM (EDT)
Event Details
How can we employ synergistic energy education to achieve sustainable energy for all? In Uganda, innovative E3 (energy, engineering, and entrepreneurship) curriculum assembles dream teams of technicians and engineering professionals to either (1) transform technical institutes into engineering universities or (2) strengthen businesses as Independent Power Producers. Meanwhile, in the USA, this E3 curriculum empowers high schools, colleges, and universities to transform traditional renewable energy courses to include designing and testing systems for sustainable development. How can we connect both programs to amplify impact and collaborate to achieve sustainable energy for all?
Empower Design will share their experiences teaching renewable energy technology in both the US and Uganda and demonstrate how it is important to not only teach these types of students separately, but to integrate them for further impact. We will also bring fully functional steam turbines, generators, wind turbines, and hydroelectric generators for attendees to see and operate.
Then, join us for breakout discussions around certain themes in the energy education development sector to dissolve barriers, exchange knowledge, and collaborate.  This will be an energetic and engaging conversation encouraging collaboration between attendees. We hope to spark inspiration and connections to go forward.
SPONSORS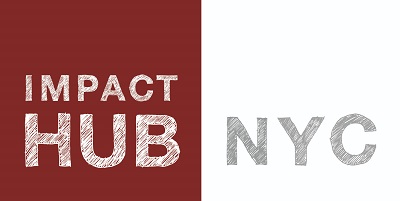 Impact Hub NYC is coworking & events space for a membership community of entrepreneurs, activists, creatives, and professionals taking action to drive positive social and environmental change. Our community is invited to experience it for ourselves and sign up for a free week.
When & Where

Impact Hub New York
394 Broadway
New York, NY 10013


Tuesday, May 19, 2015 from 7:00 PM to 9:30 PM (EDT)
Add to my calendar
Organizer
About Empower Design
Empower Design believes traditional education the US and Africa is failing. In Energy, it fails to applicable and accessible. Empower Design in working in Uganda to educate and empower locals to create energy producing devices; which they can sell at low cost to their communities.
Utilizing our advanced and expansive curriculum, Empower teaches renewable energy design to local engineers and technicians. This talk is aimed at exploring potential linkages to US schools with Uganda in order to exchange knowledge, and create practical experiences working towards sustainable energy for all.
About Dr. Abigail Mechtenberg, Founder and Speaker
Abigail Mechtenberg is an Assistant  Professor of Physics and Environmental Studies at Colgate University in Hamilton, NY. She founded Empower Design in 2008 after doing health care research in Uganda and Ghana for two years and seeing the need for reliable and accessible electricity.
She leads the energy-education- entrepreneurship curriculum development, R&D academic publications, and overall vision of the organization. She collaborates with Ugandan educators, technicians, engineers, and businesspeople. Dr. Mecthenberg holds a PhD in Applied Physics , MS in Physics, MEd in Educational Psychology and BSc in Physics.