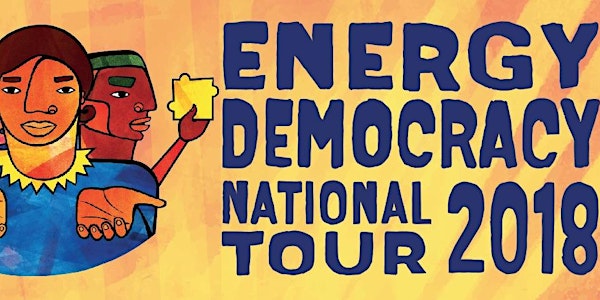 Energy Democracy with Crystal Huang
Date and time
Thursday, August 9, 2018 · 6:30 - 9pm PDT
Location
North Berkeley Address after RSVP Berkeley, CA 94708
Description
Mainstream environmental organizations are aggressively clamoring for a transition to 100% renewable energy. What is getting lost amidst all this activity is the transformation in economic and political life needed to make that renewable energy goal meaningful.
Join Crystal Huang to explore how communities, through cross-pollinating with each other, have the power and solutions we need for change. These solutions reflect that it is not enough to simply decarbonize our economy, we have to decolonize our economy. From Oakland, CA to Jackson, MS to New York, NY, a revolutionary movement to democratize energy is happening. Energy democracy is a way to frame the struggle of working people, low-income communities, and communities of color, and their allies, to take control of energy resources and decision-making from the corporate energy establishment and use those resources to empower their communities.
This interactive session will explore the power of local communities and how we can leverage that to cross-pollinate for a future we want to live in.
About the organizer
Climate Compassion is a framework and practice for responding to the socio-ecological challenges of our times with compassionate action. We aim to be a node of mutual flourishing, that shifts culture toward a life-sustaining society through community events, workshops and trainings.