Description
Image Above: Autumn Skye "Akasha"
Shape Shift the Energy in Your Life!
If you are interested in changing your life by changing your energy this book group is for you! If you are ready to consciously awaken to your most fulfilling life, come and study The Energy Codes® with Astara of Illuminating Hearts at Sutra Yoga & Meditation in Omaha for a paradigm shifting gathering of souls choosing to awaken.
Bioenergetic medicine pioneer Dr. Sue Morter wrote The Energy Codes book based on decades of research into the human body, quantum science, and ancient wisdom traditions. The book offers a spiritually grounded way to tap into the deeper currents of energy that can shift anything in your life. The Energy Codes is a powerful 7-Step system based in Quantum Science, Energy Medicine, and Spirituality teaching practices and principles of embodiment that show you how to use your body to train the mind to awaken to your greatest life experience, that of living from the true, Soulful Self. It's time to master your energy as you move from survivorship to living your magnificence as the true creator of your life! We will have 8 bimonthly meetings total, including group discussion of the quantum flip and each of the seven codes.
You can purchase The Energy Codes book through Illuminating Hearts if you wish, or you can purchase at the door, or other online venues.
Sign Up Now to secure your spot - $15 per meeting
Sunday 1-3pm every two weeks except where noted:
Aug 11 - The Quantum Flip
Aug 25 - The Anchoring Code
Sep 13 - The Feeling Code (this is the only meeting on a Friday evening 7-9pm)
Sep 22 - The Clearing Code
Oct 6 - The Heart Code
Oct 20 - The Breath Code
Nov 3 - The Chemistry Code
Nov 17 - The Spirit Code
$100 Advance Purchase Series Package for all 8 study sessions ($20 savings) - Purchase package directly through Illuminating Hearts. Package Deal ends by 8/11/19 at 11:00am.

In this multi-series book study club based on The Energy Codes by Dr. Sue Morter, you will:

Build the circuits to perceive and act on the pure, creative Universal Wisdom of which you are made.
Create a powerful shift in your reality! Become happier, healthier, and more successful more easily by living your true path
Practice Intentional Breathwork for energy release and physical and emotional healing.
Heal pain in your body and turn on the vital force you are meant to be in the world.
Explore fluid movement, toning, and breathing techniques to anchor powerful intentions in your physiology.
Experience Peace with yourself, harmony with others, and relaxation in life.
Lock in a clear understanding of Quantum Science that can help you self-heal moving forward.
Discover how to access the Unified Field of Possibilities and manifest from there.
Transcend the personality and practice dropping below the limiting beliefs of the mind for a life that flows with ease.
Joyfully engage in an uplifting group dynamic with conscious community.
and much more!
What our friends say about the Energy Codes:
"Illuminating Hearts did a beautiful job sharing the Energy Codes. I liked Astara's take on it. I have more clarity and creativity around working with them now. Abundant gratitude and love for the day together." – Carol Radke, Omaha, NE
"What a WONDERFUL Energy Codes Playshop! It was a truly extraordinary day together. I enjoyed how Astara presented it all. A good mix of insightful and valuable info and experiential learning. I always gush over your handouts and the quality of your presentations. You wrap crucial info in magical images and stories. And I'm impressed how Illuminating Hearts had it timed to the minute to finish on time." – Andrea Howard, Omaha, NE
Astara is a heartrepreneur, illuminator, pragmatic mystic, writer, archaeomusician, architect, certified Energy Codes facilitator, and wellness innovator with over 21 years of experience in metaphysics, intuitive spirituality and sustainable architecture. As co-founder of Illuminating Hearts, Astara created Heartifact Archaeology, an eco-system of metaphysical energy based soul tools to help empower others. Her shamanic training has included work with Nan Moss, David Corbin, Jose Stevens, Jill Kuykendall, Hank Wesselman, and Michael Harner. She has worked with Angeles Arrien's Jungian archetype approach with the tarot for over 15 years and over a decade of experience in Spiritual Response Therapy and Akashic records. Astara knows life is a symphony of love. It is her joy to bring people back in touch with their essence and connect them to nature within and without. Astara wakes up each morning to help others know that the heart is a deeply intelligent and powerful guidance system. She knows being alive is a great dance and can be found for hours at her piano playing and singing rock and roll. As a pianist and singer, Astara channels her knowledge of the power of intentional sound to individuals and groups.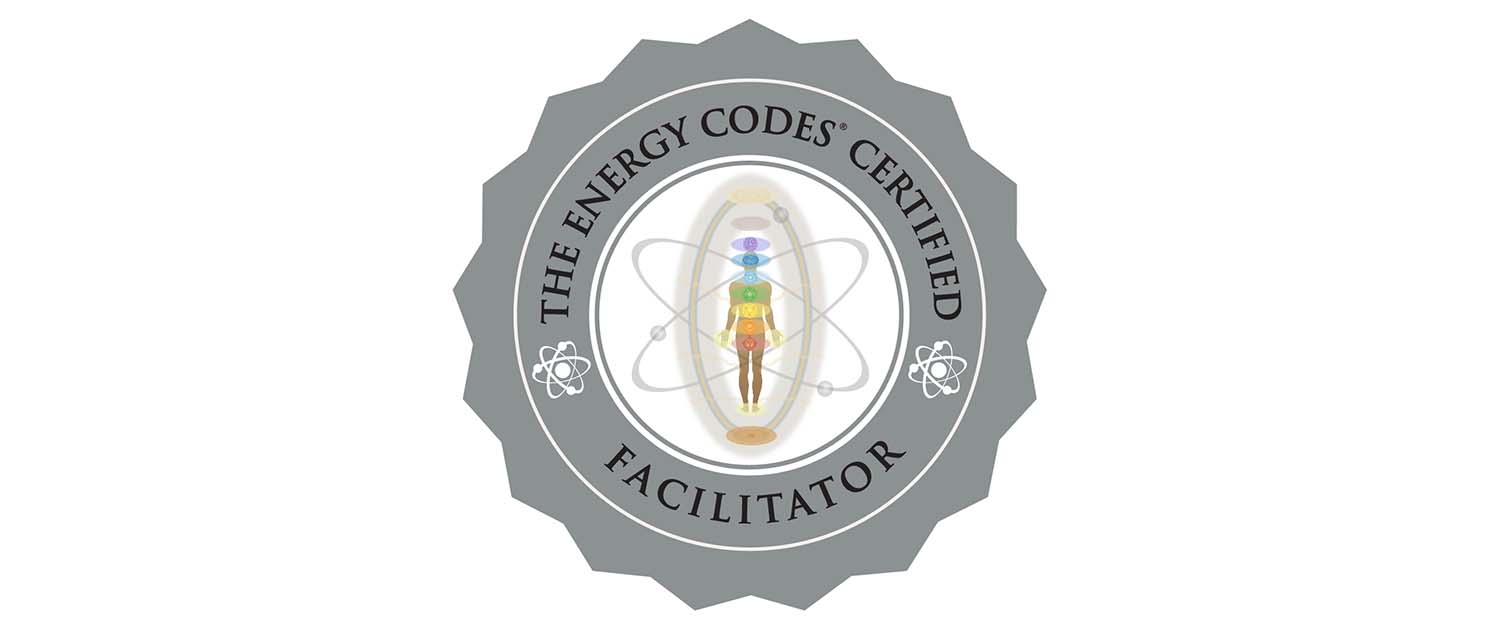 FAQs
Are there minimum age requirements to enter the event?
As a series for deep soul work and meditation, ages 17 and up may attend.
Do I need to read the book before coming?
We recommend you purchase and read at least the first 93 pages of the book before coming to any session. You can choose to come to the first meeting 8/11/19 without reading. If you come to subsequent sessions without having read the first portion of the book, you will not be able to get as much out of your experience! None will be turned away.
What can I bring into the event?
Wear comfortable clothes (bring layers) that you can move in and lie down in. Bring a yoga mat. Bring your Energy Codes Book. Bring a journal or pad of paper and a pen.
What's the refund policy?
We refund in full all cancellations we receive 24 hours or more in advance of each book group. Any cancellations we receive with less than 24 hours notice in advance of the event will not be refunded. We handle emergency cancellations, quantum worm holes, and singularity events on a case-by-case basis. Read our full event policy.
Will there be filming or recording at the event?
When you enter an Illuminating Hearts (IH) event, you enter an area where photography, audio, and video recording may occur. Read our full event policy, including a notice of filming, video and photography. Upon entering the event, you agree to our event policy and effectively release IH, its illuminators and collaborators, and each and all persons involved, from any liability connected with filming or recording. You also waive all rights you may have to any claims for payment or royalties associated with the recording. Our intention for filming and recording is to harvest beauty for the world. Thank you for being a part of this event with us!
Can I contact the organizer with any questions?
Please email sound@illuminatinghearts with any further questions.