Refund policy
Contact the organizer to request a refund.
Eventbrite's fee is nonrefundable.
Join us as we will collectively gain insight on up-to-date research on the changing energy landscape as it related to global events.
About this event
In February of this year, Russia invaded Ukraine. Since then, global energy markets have been in a state of flux. With energy companies divesting from Russian providers and strategic oil reserves across Europe and America running dry, the immediate future of conventional energy production and usage is rife with unknowns. To complicate matters further: the direct attacks on Ukrainian nuclear power plants and the stability of Chernobyl renew questions regarding the use of nuclear power. The matter goes beyond energy itself–the increase in military spending will affect social safety nets, such as healthcare, and environmental protection. This panel will synthesize what has happened across global energy markets since February 2022, how that affects us in the present, and how this will change our future energy landscape.
Join us on July 12th at 1pm, as we will collectively gain insight on up-to-date research, policy, and real-world information on the changing landscape of the energy system as it relates to global events. We will engage experts in economics, supply chain modeling, and policy to offer insights on questions such as: How has the recent conflict impacted global energy markets? How does this mitigate climate change issues? Finally, we will discuss strategies on how to advocate for consideration of climate change issues amongst global events.
Resources to explore further: 
Tuesday, July 12th, 2022 from 1:00 - 2:00 pm CT, C2ST Facebook Live & C2ST YouTube TV.
Make sure to follow C2ST on Facebook and YouTube to receive notifications when the live program starts.
Use our Q&A app to ask live questions during the program or send in your questions in advance! Remember to upvote your favorite questions.
To support STEM programs like this, you can DONATE to C2ST HERE!
We are dedicated to providing an inclusive environment for everyone. Please respect diversity in individuals and in cultures.
Notice: As a guest of the Chicago Council on Science and Technology (C2ST), you agree to be photographed, videotaped, or filmed and grant C2ST permission to put the finished footage/photography to any uses that it may deem proper including marketing, advertising (print, radio, and television) and PR-related activities.
Featured Speaker: George Crabtree, Ph.D (Moderator)- Argonne National Laboratory Senior Scientist and Distinguished Fellow-Director of the Joint Center for Energy Storage Research (JCESR)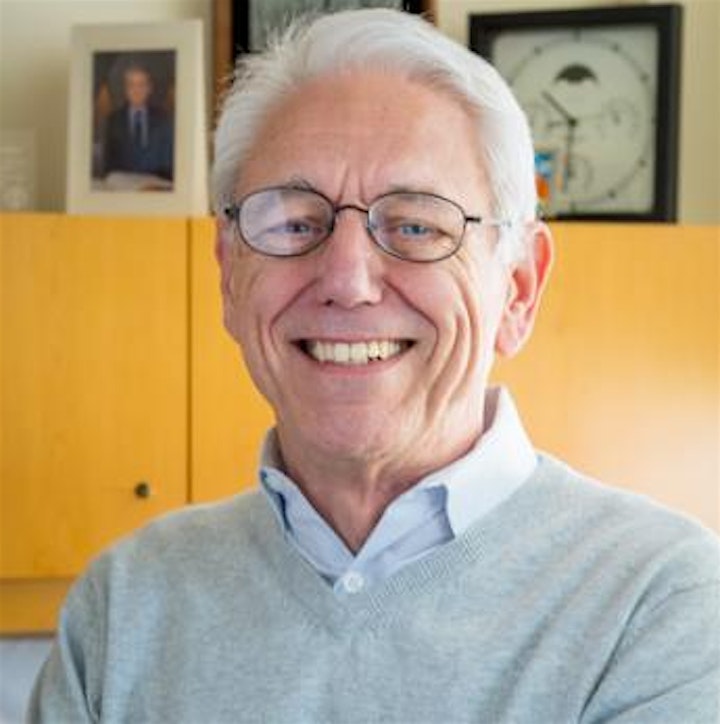 George Crabtree, a University of Illinois at Chicago Distinguished Professor of Physics, Electrical and Mechanical. Engineering and an Argonne National Laboratory Senior Scientist and Distinguished Fellow, is the Director of the Joint Center for Energy Storage Research (JCESR). As JCESR Director, Dr. Crabtree directs the overall strategy and goals of the research program and operational plan, acts as liaison to executives of JCESR partner organizations, and represents JCESR with external constituencies and advisory committees.
He has won numerous awards for his research, including the Kammerlingh Onnes Prize for his work on the physics of vortices in high-temperature superconductors. This prestigious prize is awarded once every three years; Dr. Crabtree is its second recipient. He has won the U.S. Department of Energy (DOE) Award for Outstanding Scientific Accomplishment in Solid State Physics four times, a notable accomplishment. He won an R&D 100 Award for his pioneering development of magnetic flux imaging systems.
Dr. Crabtree is a Fellow of the American Physical Society, a Charter Member of ISI's Highly Cited Researchers in Physics, a Member of the U.S. National Academy of Sciences, and a Fellow of the American Academy of Arts and Sciences.
Dr. Crabtree has published more than 440 papers in leading scientific journals, collected more than 18,000 career citations, and has given more than 150 invited talks at national and international scientific conferences. His research interests include energy storage, materials science, nanoscale superconductors and magnets, superconductivity, and highly correlated electrons in metals.
He has led DOE workshops on next-generation energy storage, hydrogen, solar energy, superconductivity, and materials under extreme environments, and co-chaired the Undersecretary of Energy's assessment of DOE's applied energy programs. He has testified before the U.S. Congress on the hydrogen economy, meeting sustainable energy challenges and energy innovation Hubs. He earned his Ph.D. in Condensed Matter Physics from the University of Illinois at Chicago.
Featured Speaker: Olumide (Olu) Ijose, Ph.D. (Panelist)- Governors State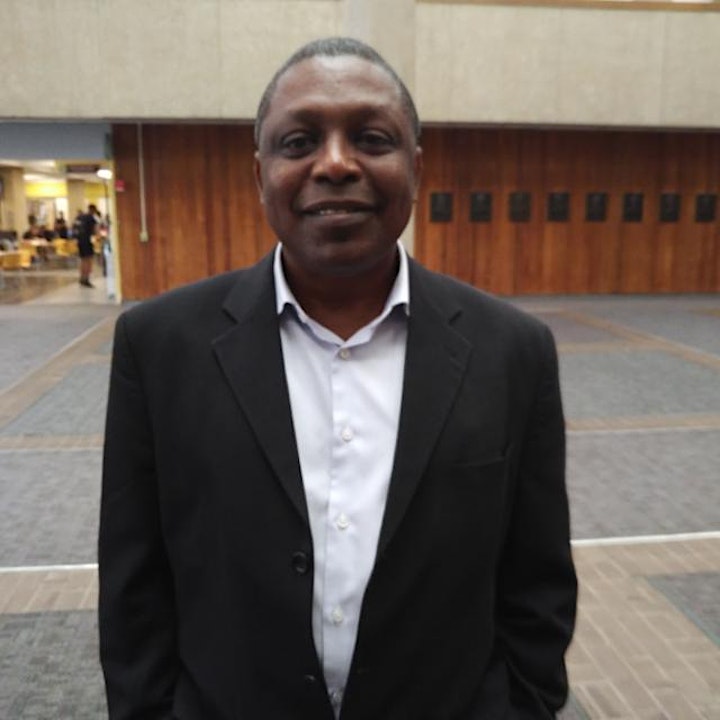 Professor of Management, currently serves as the Chair of the Management, Marketing and Entrepreneurship Division in the College of Business at Governors State University (GSU). Between 2019 and 2020, Olu served as the inaugural director the Supply Chain Innovation Center and Business Incubator at GSU - a hub of the Illinois Innovation Network – and continues to be heavily involved on the programmatic side of the hub's activities.
Dr. Ijose teaches international business and strategic management. He has published in thematic areas including global value chains and knowledge transfer as well as the impact of corruption on the economic growth of oil and gas endowed countries. His research interest is primarily in global value chains, with oil and gas and manufacturing as industries of interest.
In a prior career, Olu was a change management consultant at Anderson Consulting and a Competence Development Manager at Shell. He also has experience as an internal consultant to a private equity firm where he was part of teams that assessed investment opportunities in a range of industries. Dr. Ijose earned a PhD in Labor and Human Resources from The Ohio State University.
Featured Speaker: Elizabeth Moyer, Ph.D. (Panelist)- The University of Chicago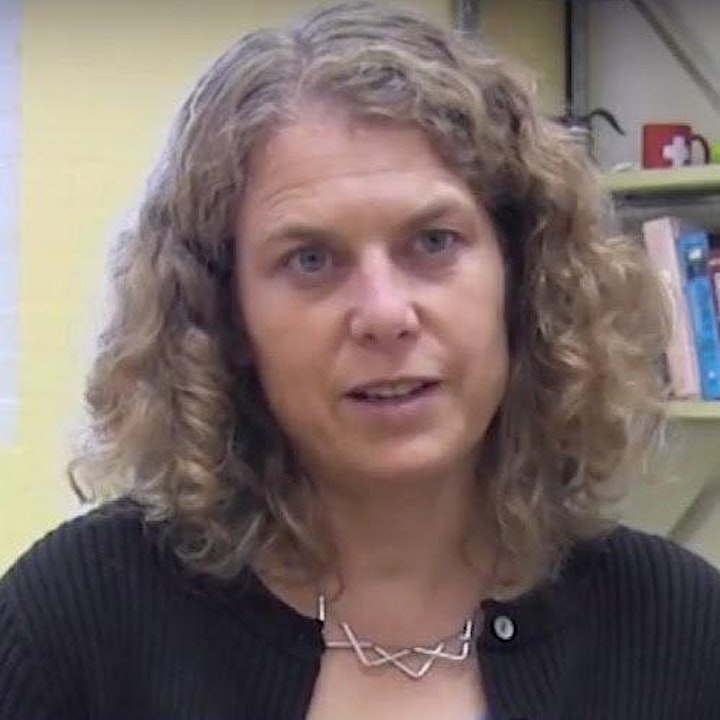 Elisabeth J. Moyer is an associate professor in the Geophysical Sciences department at the University of Chicago. Her research focuses on atmospheric science, climate statistics, and energy and climate policy analysis. Her work includes measurements of high-altitude clouds and climate modeling for impacts assessment, with an emphasis on building statistical tools to help bring climate science results to other fields. Assoc. Prof. Moyer directs the university's Center for Robust Decision-making on Climate and Energy Policy and the collaborative program "International Partnership for Cirrus Studies" and is an associate in the Energy Policy Institute at Chicago.
Featured Speaker: Donald J. Wuebbles, Ph.D. (Panelist)- Emeritus Professor of Atmospheric Science at the University of Illinois and Director of the Center for Urban Resilience and Environmental Sustainability (CURES)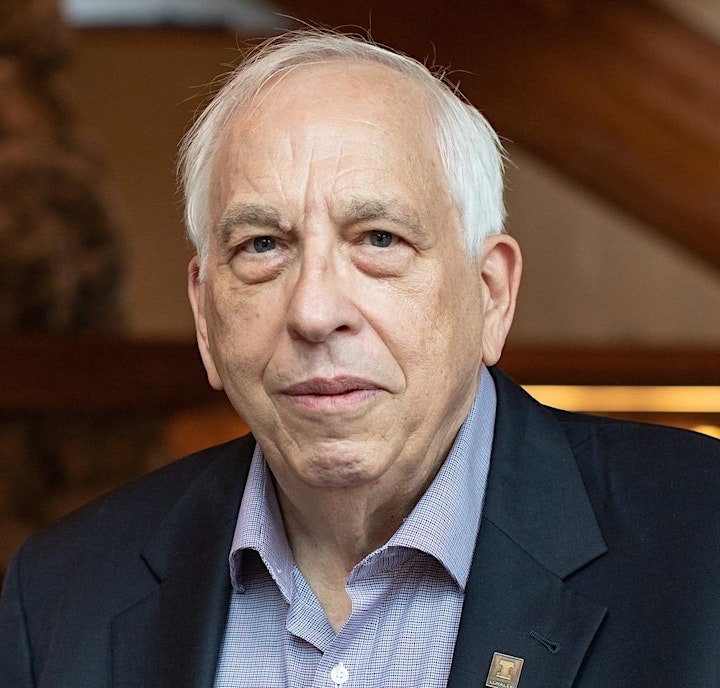 Donald J. Wuebbles is an Emeritus Professor of Atmospheric Science at the University of Illinois. He is also the Director of the Center for Urban Resilience and Environmental Sustainability (CURES) across the University of Illinois system. From 2015 to early 2017, Dr. Wuebbles was Assistant Director with the Office of Science and Technology Policy at the Executive Office of the President in Washington DC, where he was the White House expert on climate science.  He came to the University of Illinois in 1994 and was Head of the Department of Atmospheric Sciences at the University of Illinois from 1994 to 2006 (prior to this he was a group leader at Lawrence Livermore National Laboratory). Dr. Wuebbles also led the development of the School of Earth, Society, and Environment at the University, and was its first director. 
Dr. Wuebbles is an expert in atmospheric physics and chemistry, with over 500 scientific publications related to the Earth's climate, air quality, and the stratospheric ozone layer. However, his work goes well beyond that through providing analyses and development of metrics used in national and international policy and in developing analyses for understanding climate impacts on society and ecosystems, plus potential resilience and societal responses. His metrics for Ozone Depletion Potentials and Global Warming Potentials are commonly used in national and international policy. He has been a leader in many international and national scientific assessments, including being a Coordinating Lead Author on several international climate assessments led by the Intergovernmental Panel on Climate Change (IPCC) that resulted in IPCC being awarded the Nobel Peace Prize in 2007. He co-led the first volume of the 4th U.S. National Climate Assessment published in November 2017 which assesses the science of climate change and its effects on the United States. 
He led an assessment on the impacts of climate change on the Great Lakes that was published in March 2019 and co-led a special assessment of the impacts of climate change on the state of Illinois published in May 2021. Dr. Wuebbles has received major awards, including the Cleveland Abbe Award from the American Meteorological Society, the Stratospheric Ozone Protection Award from the U.S. Environmental Protection Agency, and the Bert Bolin Global Environmental Change Award from the American Geophysical Union. He is a Fellow of three major professional science societies, the American Association for the Advancement of Science, the American Geophysical Union, and the American Meteorological Society.
Dr. Wuebbles has two degrees in Electrical Engineering from the University of Illinois (1970, 1972) and a Ph.D. in Atmospheric Sciences from the University of California, Davis (1983). He and his wife Barbara have been married for almost 52 years and they have three sons and five grandchildren. 
This program is presented in partnership with: