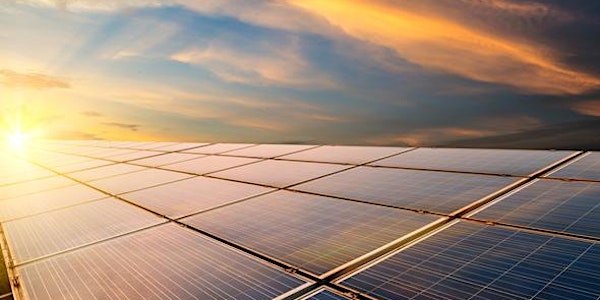 Energy 2050 Power Lunch
When and where
Location
The Madison Concourse Hotel and Governor's Club 1 West Dayton Street Madison, WI 53703
Refund Policy
Refunds up to 7 days before event
Description
2050 – it's the year that states and utilities are using to set goals for our energy future. But what will the world really look like when today's kindergartners are 36 years old and sending their own kids to school?
We'll address that question and so much more at our Energy 2050 Power Lunch, when the Customers First! Coalition hosts one of the world's leading futurists, Rebecca Ryan. Ms. Ryan's opening keynote will take us inside Fortune 1000 companies, med-tech, the U.S. Military, and NATO to see what futures are emerging, the role of utilities in enabling or disabling them, and what those futures teach us about how to prepare for 2050.
After the keynote, Ms. Ryan will sit down with industry executives for a can't-miss panel about carbon reduction, affordable electricity, and their bets for the world in 2050.
Updated Agenda
11:00 am – 11:45 am – Registration and Networking
11:45 am – Lunch Seating and Welcome Remarks from State Representative Adam Neylon (R-Pewaukee) and State Representative Amanda Stuck (D-Appleton), both members of the Assembly Energy and Utilities Committee and the Wisconsin Future Caucus.
12:10 pm – Keynote from Rebecca Ryan - Trained as a futurist and an economist, Rebecca helps clients see what's coming -as a keynote speaker, a Futures Lab facilitator, an author of books, blogs and articles, a client advisor, and the founder of Futurist Camp.
1:00 pm – Break
1:15 pm – Industry Executives Discussion, moderated by Rebecca Ryan, featuring Jeff Keebler, Chairman, President and Chief Executive Officer of Madison Gas and Electric and John Larsen, Chairman, President, and Chief Executive Officer of Alliant Energy.
2:00 pm – Event Concludes