Energizing the Reluctant Rainmaker: 5 Tips to Building a Profitable Practice

Friday, March 21, 2014 from 12:30 PM to 2:00 PM
Event Details

The Legal Connection is thrilled to continue our great line up of topics and speakers for the 2014 Lunch n Learn webinars with attorney/educator Julie Fleming and her presentation: Energizing the Reluctant Rainmaker: 5 Tips to Buildin a Profitable Practice.
Julie helps lawyers at all levels to master the art of building a sustainable and financially lucrative law practice and is the author of The Reluctant Rainmaker: A Guide For Lawyers Who Hate Selling and Seven Foundations of Time Mastery for Attorneys. Julie is a frequent speaker for law firms, bar associations, and law schools on topics including business development, leadership, time management and productivity, and work/life integration.
Julie's presentation will cover:
How to overcome your discomfort with the idea of business development

How to create a business development plan that fits your practice, personality and preferences

How to use your business development activities to improve client service and enhance the likelihood of getting repeat business and client referrals

How to work your network without ever looking or feeling pushy, obnoxious or desperate

How to ask for business and still feel good looking at yourself in the mirror.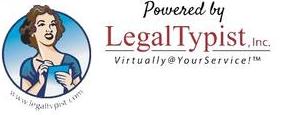 This event is being produced, powered and live text chat moderated by @LegalTypist.
LegalTypist is responsible for the selection, set up, maintenance and administration of web based tech for an ever growing base of US based attorneys and law firms. To learn more about LegalTypist, visit www.legaltypist.com
If this event has already happened, and you are interested in obtaining access to the recording: www.thelegalconnection.com

Organizer
The Legal Connection
The Legal Connection ~ where legal technology and people connect.