Description
"How you do anything is how you do everything"
12:00 Intention Setting
12:30 Spin with High Ride
1:15 Meet some new people!
We'll help you connect with the counteless other people who showed up to be their best selves.
1:30 Refreshments by Wild Tonic Kombucha and Recovery Techniques with WellSet
Each attendee will receive a Meraki Planner to take home and start Making Shit Happen with their lives!
Setting a goal or intention for your exercise practice acts like a metaphor to translate your mindset out of your workout and into your life. It is a vehicle that makes the ability to not give up part of your lifestyle, rather than something you do just when you exercise.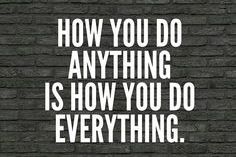 We are big fans of not giving up, even when the going gets tough - and we are reminded that with every spin class we take. Going up those hills, pushing those pedals, we have nothing BUT our mindset to push past those words in our head telling us "it's too hard", "this resistance is enough", "I'll slow down just for a second".
Social Sweat invites you to UP THAT RESISTANCE with us and jam out to music that drives us to push boundaries!