Energetic Healing Workshop ~ B.E.S.T. with Joseph

Wednesday, January 19, 2011 from 7:00 PM to 9:30 PM (PST)
Event Details
Are You Stressed Out?
-or-
Are you a HEALER who would like to learn some new techniques to help your clients release pain and restore balance?
Find Answers with Dr. Joseph Cobbs.
You will learn the Bio Energetic Synchronization (B.E.S.T.)
release technique
and the Empower March; 
a 4 minute energy healing technique to reduce stress, heal your body and improve your neurological balance.
You will also learn the Six Pillars of Health. 
Tickets are only $15 if you pre-pay online or $20 at the door.
PLEASE register to attend even if you plan to pay at the door. Space is limited, so please RSVP early. There is an option available to select pay at the door during the check out process. 
About the Facilitator: 
Dr. Joseph Cobbs, is my favorite healer. He is the healer I trust personally to to keep me in balance. He will be presenting this workshop. You will have the opportunity to learn, witness and experience what to me feels like magic, but is very real. Joseph is a chiropractor, but he works in a very different way from many of the chiropractors who simply use manual adjustments or "back cracking" to align you. He asks your body what is wrong using your brain and nervous system to determine what is the best approach for your healing. Dr. Cobbs unlocks energy and you will test and feel stronger allowing your body to maintain balance and heal itself. Joseph is a skilled healer with over 25 years of Clinical Practice. He combines the knowledge of Applied Kinesiology, Rehabilitative Therapy, CranioSacral Therapy, Spinal Neuro-Reconnection, Vector Point Craniopathy, Neuro-Emotional Technique, Chinese Energetic Therapy, and Bio Energetic Synergistic Technique (BEST technique). B.E.S.T. has been central to his practice of Inner Wisdom Healing and he will be sharing some of this wisdom with us to experience and learn about. 
Bio Energetic Synchronization Technique (B.E.S.T.)
Bio Energetic Synchronization Technique (B.E.S.T.) was developed during the mid-1970s by chiropractor Dr. Milton Ted Morter, Jr., and is considered a non-invasive holistic approach to well-being that coordinates and balances the workings of all the systems of the body." Instead of physical Chiropractic manipulation it works by using gentle touch to resynchronize misaligned body magnetic fields.
• B.E.S.T. is based on the idea that "stress-induced" energy imbalance will cause the body to become divided into areas of North and South energy and that development and repair of the body is controlled by its electromagnetic field.
• A healthy body does not have this "division" of energy. B.E.S.T. supporters state that an imbalance in the patient's electromagnetic field causes unequal leg length, which the chiropractor can instantly correct by applying his own electromagnetic energy to proper points on the body.
• According to this notion, two fingers on each of the chiropractor's hands are North poles, two are South poles, and the thumbs are electromagnetically neutral.
• When imbalance is detected, the hands are held for a few seconds at "contact points" on the patient's body until "pulsation" is felt and the patient's legs test equally long.
What Conditions Does B.E.S.T. Claim to Treat?
• Supporters claim B.E.S.T. treatment will correct physical (biomagnetic), nutritional, and emotional stresses. It is touted as being able to treat the causes, not just symptoms of underlying diseases.
• A primary goal of B.E.S.T. is to "improve intracellular communication" confirmed by palpated pulsations, muscle testing, or changes in leg length, and to remove spasticity.
• B.E.S.T. aims to normalize the sensory system, to bring about structural homeostasis, and to reposition vertebrae by balancing and synchronizing pulsations of the body's total energy; thus removing nerve interference.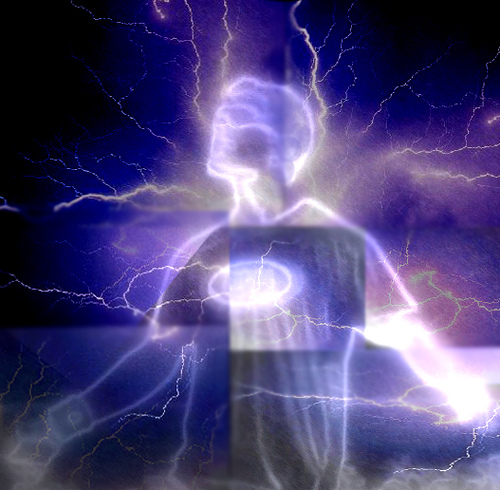 When & Where

Angels Nest
8355 Lake Adlon Dr.
San Diego, CA 92119


Wednesday, January 19, 2011 from 7:00 PM to 9:30 PM (PST)
Add to my calendar
Organizer
Goddess Jeanetta is a Touch Artist and Tantrika who offers healing sessions for individuals, couples, and groups. Events facilitated or hosted by Goddess Jeanetta promote transformational awareness; safe sacred space to gather for healing, growth and heart centered connections with community.