Event Information
Location
Manang
taal, bhratang, dhukkur pokhari, pisang, ghraru, ngawal
Manang, Western Development Region 33500
Refund Policy
Contact the organizer to request a refund.
Description
YAK RU ENDURO
HIGH-ALTITUDE MTB ADVENTURE (29 Sep-10 October, 2018)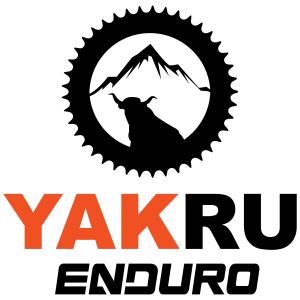 The Yak Ru Enduro is a 3-day mountain bike enduro race that will test riders on beautiful, steep, and rugged trails between 3200-4300m (10600-14200ft) elevations in the Manang region of the Annapurna Conservation Area, Nepal. The Annapurna Range – boasting huge glaciers, sheer rock faces, and majestic snow-capped peaks - towers over the entire course, providing a stunning backdrop for the ultimate multi-day enduro adventure.
Riders race 'blind' on sections of breathtaking terrain - pine and birch forest single-track, high-speed flow through alpine pastures, rocky switchbacks, steep ridgelines, and generations-old trails passing remote settlements and religious monuments. Participants wishing to challenge themselves and explore one of the most magical landscapes to ride a mountain bike in will be enthralled by the terrain the Yak Ru passes through.
Yak Ru's enduro racing format allows riders of various abilities - from pros to amateurs – to mingle, swap stories, and take in the amazing scenery, while still allowing them to push their limits. Only certain sections of the race are timed: these mainly downhill stages have been selected as amongst the very best trails that the Manang region has to offer, and will be raced 'blind' - without prior practice. This area is also culturally rich and boasts diverse wildlife, affording riders an all-encompassing Nepali experience during their time here.
The special demands of racing in such thin air require all riders from lower altitudes to do an untimed group 'acclimatization' ride of 20km to reach our main basecamp, the village of Ngawal, the day before racing commences. Over the 3 racing days, riders will be covering 40km of riding and challenged on 7-9 timed stages. Due to the steepness and remoteness of the course, riders can be expected to carry/walk with their bikes for some uphill parts of the untimed transfer stages. Riders will also receive limited assistance in the form of vehicle uplifts to reach some of timed stages. At the conclusion of racing, an untimed group 'celebration' ride will see us descending over 80km and over 2000m (6600ft) over two days, a fitting post-competition wrap-up this mountain bike experience of a lifetime. For more information, please visit www.yakru.com
Date and Time
Location
Manang
taal, bhratang, dhukkur pokhari, pisang, ghraru, ngawal
Manang, Western Development Region 33500
Refund Policy
Contact the organizer to request a refund.