ENDO Expo Atlanta - The Nation's Largest HEMP Event
About this Event
The Nation's Largest HEMP Event is coming to Atlanta! ENDO Expo succeeds in concentrating the entire CBD and Hemp industry into one comprehensive, all-inclusive event.
300+ vendors, 500+ of the industry's best brands!
Learn from 50+ expert speakers about all aspects of Hemp and holistic medicine!
Take advantage of exclusive networking and show special pricing for business owners! Get the best prices on industry leading Hemp brands.
Passionate about the industry and would love to work in it? Our Career Recruitment is designed to pair you with your dream job, and provide an easier path to a profession you are passionate about.
Plan your stay with highly discounted hotels! Get the best rate using our partner hotels.
Don't miss out on USA Hemp Expo Atlanta!
This event is for ages 18+ only.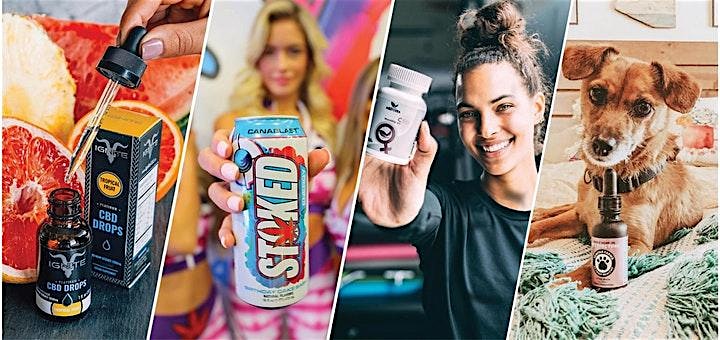 FAQ
What ticket should I purchase?
General Admission - You are a member of the general public looking to learn more about CBD and hemp, as well as hear from our speakers and exhibitors.
Industry Professional - You are interested in networking, offering your services, and learning more about the industry.
Industry Buyer - You are interested in networking and purchasing products at or below the wholesale level for your business.
What are the show hours?
General Admission - Two Day Ticket (Friday & Saturday only). 5/8 11am-6pm & 5/9 11am-6pm
Industry Buyer/Professional - Three Day Ticket. 5/7-5/9 11am-6pm
Our dedicated Industry Day is Thursday, May 7th from 11am-6pm. The show opens up to the general public at 11 am on Friday, May 8th!
Is there an age restriction?
Yes , this event is for ages 18+ only, please bring a valid ID.
Are pets, or service animals permitted?
Service animals are permitted ONLY with the proper certification and/or paperwork. Other animals are not allowed on the convention premises.
Anything else?
Note: The Georgia World Congress Center is a public area, please view our notice of filming and photography here.