Description
RSVP on FACEBOOK! - EndlessNight.com
BACK AT OUR ORIGINAL VENUE Club ELEMENT (THE BANK)

THE ENDLESS NIGHT VAMPIRE BALL HAS BEEN
Rated #1 Halloween party in the world by TripAdvisor.com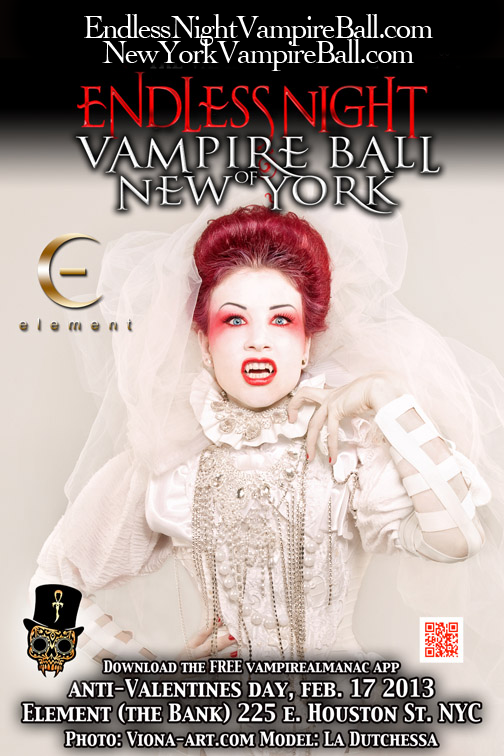 At the Gates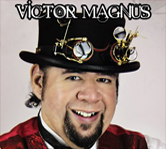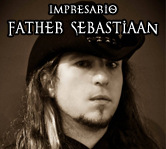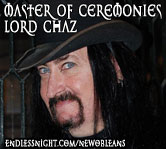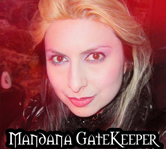 DJS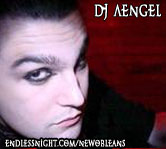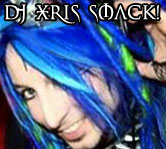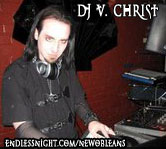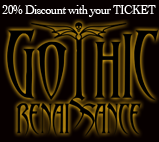 RESSURECTION RELEASE PARTY FOR THE VAMPYRE ALMANAC 2013
Get a Limited edition signed copy by Father Sebastiaan...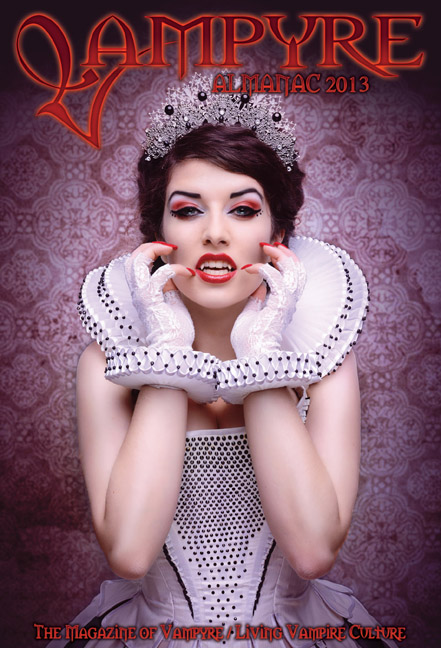 GET YOUR FANGS FEB. 11-17TH at Father Sebastiaan's Fangshop NYC.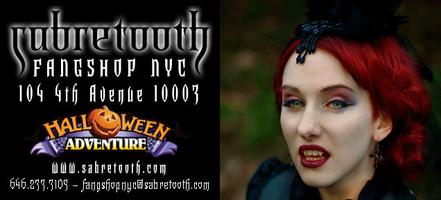 The Endless Night is renowned for a very specific dress code and door policy. We believe this increases the security of the event and the atmosphere as well as making a ritual for participants to enter and experience the vibe our Current. Look at Our Facebook Galleys or Our Pinterest Page of Level 3 Costumes for inspiration. Fangs and masks are encourage at all Vampire Balls but not required. Level 0 may be allowed in for a $50 fine depending on the discretion of the Gatekeeper.

Levels of Dresscode..
Level 0 - YOU SUCK - blue jeans, t-shirts, do-rags, street wear, baseball caps, etc.
Level 1 - BASIC - all black on black, cocktail dress, black suit, mask, fangs encouraged but not required.
Level 2 - IMPRESSIVE - uber gothic, effort made in costume, latex, leather, custom masks, steampunk, corsets, etc.
Level 3 - PERFECT - dress as you would be going to the best Venetian Carnivale masquerade ball.
THE ENDLESS NIGHT VAMPIRE BALL of New York™ is proud to enter it's 18th year! This is the original Vampire Ball held since 1996 traditionally on or near Valentines Day weekend and has been held at legendary club venues such as Limelight / Avalon, The Bank / Element, Coney Island High and MOTHER.
ABOUT EN
Endless Night Vampire Ball events are a series of masquerade ball themed soirees produced by Father Sebastiaan of SABRETOOTH, which began in New York City in 1996 with the "Vampyre Ball of New York" and the "Main Event" in New Orleans over Halloween weekend. The name Endless Night comes from the William Blake poem "Ages of Innocence " in which he states "Some are born to Sweet Delight, Others are born to Endless Night."
The Endless Night Vampire Ball 2010 at the House of Blues in New Orleans was rated the #1 Halloween party in the world by TripAdvisor.com! As a professional organization we have decided to prepare for this event immediately to capture the excitement we are feeling with our patrons!
Over the years the Endless Night is known for its many productions including Long Black Veil (LBV) at MOTHER NYC, Xorvia chiche fetish parties, Xcommunicate, Black Xion in Amsterdam, Lutetia Noir in Paris and Fang Club Gotham. Now all the events are simply known as "The Endless Night Vampire Ball." Yet each varies in size from a small party in Paris with 300 to the larger event in NYC with 600+ to New Orleans with over 1000+ patrons.
The first Endless Night events cumulated with the flagship event, Endless Night Festival in 1998 over Halloween weekend in New Orleans. During this time the Vampire Ball of New York and Long Black Veil were running strong until the events of September 11th, 2001 in New York, but the New Orleans event still kept going.
Endless Night parties have inspired legendary clubs such as Hidden Shadows Realm of Darkness and the Black Veil party in Osaka Japan. In Fall of 2010 the Endless Night begins a 3 year world tour with events planned in Miami, New York, New Orleans, Paris, Chicago.
THE EXPERIENCE
Many who come through the Gates of the Endless Night never truly know what to expect until after their first event. Burlesque & belly dancers, local and internationally renowned DJs weave a unique auditory experience, opera singers, live bands such as Inkubus Sukkubus, Cruxshadows and gODHEAD, a Mistress / Master of Ceremonies ranging from local celebrities such as Empress Chi Chi Valenti and Lord Chaz of New Orleans preside over a crowd dressed in a variety of costumes from medieval to steampunk to fetish.
What makes the Endless Night most unique is the vampire and masque ball theme touched off with a Belle Epoch salon noir from the esoteric renaissance of 1890s France. Always changing and morphing according to new and diverse interests Endless Nights is purely a unique experience which is unforgettable.
NEUTRAL GROUND
The Endless Night Vampire Ball is an event which is a neutral ground for all alternative tribes to unite in ceremonial pleasure, dance, music, aesthetic expression and performance. Amongst our patrons we have vampires, Vampyres, Strigoi Vii, Burners, LGBT, performers, burlesque dancers, artists, modern primitives, BDSM, fetishists, latex lovers, those of alternative spiritualities, musicians, dragqueens, fashionistas, metalheads, rockers, goths, steampunks and all of our friends and admirers. All we ask is you come with the intent of an open mind, spend countless hours thinking about your costumes and bring positive energies to share with all.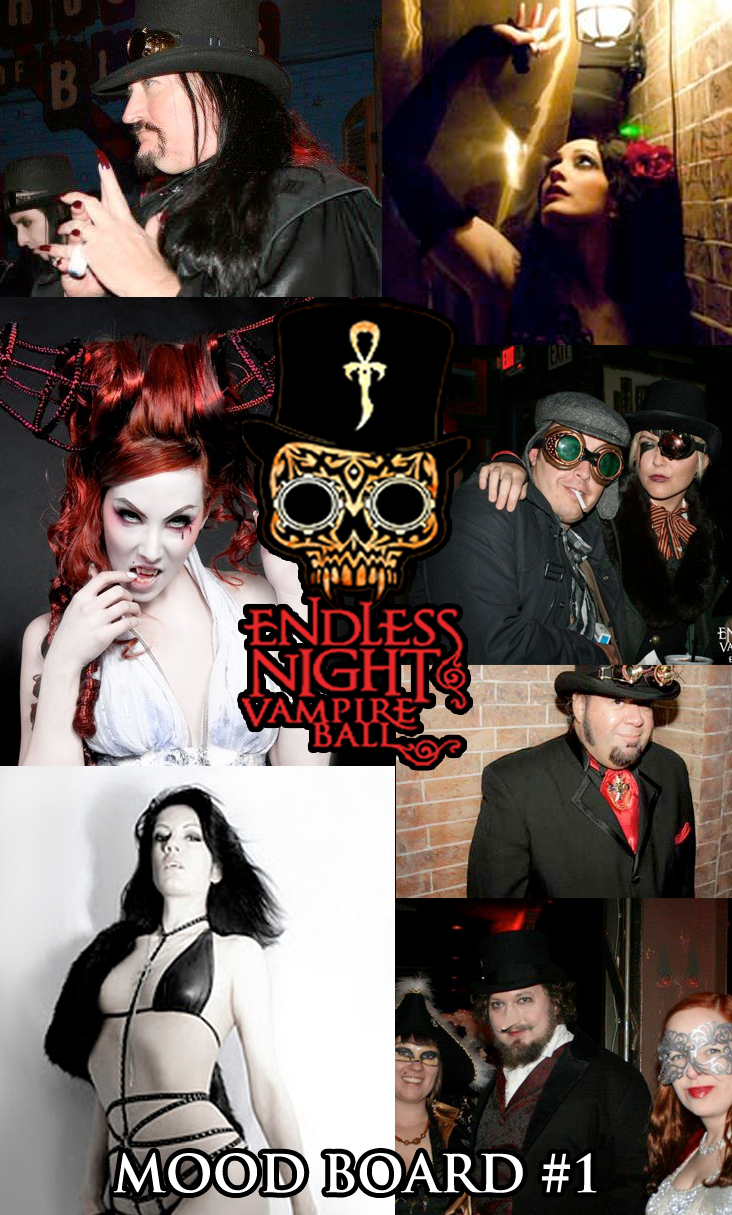 WHO IS FRED SAMEDI?
Fred Samedi is our guardian spirit of the events born and came to Father Sebastiaan in a vision quest in preparation for the Endless Night Vampire Ball of New Orleans in 2007. Mysteriously designer Chad Savage was able to bring this vision to conception with his graphic design and thus Fred became our sigilium for Endless Night events. He is inspired by and reflect the Haitian voodoo Loa, Baron Saturday, the Loa of the dead. The Loa are voodoo spirits which act as intermediaries between the creator Bondye and the mortal world.
It is traditional for patrons of the event to bring an offering of a small gift of coins, candles, flowers, cigars, rum, black coffee, grilled peanuts or incense to ask Fred Samedi his altar at the venue for his blessing on a successful and fabulous event. He is also the official gatekeeper of the event and wishes all those to be within the dresscode. Often a voodoo priest/ess or Strigoi Vii Magister or Deacon will be present to perform the commencement ritual of the ball by calling on Fred Samedi to join us in the ball.
Fred often will play pranks on patrons, encourage people who would never expect to meet become friends, heals long lost relations between friends and he finds great pleasure introducing lovers. One thing Fred is known for is to bring people last minute to events who would never even think of going and introducing them to the Endless Nights. How many people have spontaneously come to down to New Orleans and never left! You can find an example of this with the Fangsmith Maven who came to New Orleans in 1998 for the first NOLA party and never left!
You can friend Fred Samedi on Facebook at http://www.facebook.com/endlessnight
HOTEL
We suggest everyone who is from out of town and wants a great hotel rate stay at the Saint Mark's Hotel, right in the heart of the East Village.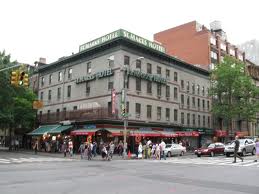 VENUE
This event will take place on a Sunday night Presidents Day Weekend at Club Element, 225 E. Houston St. NYC...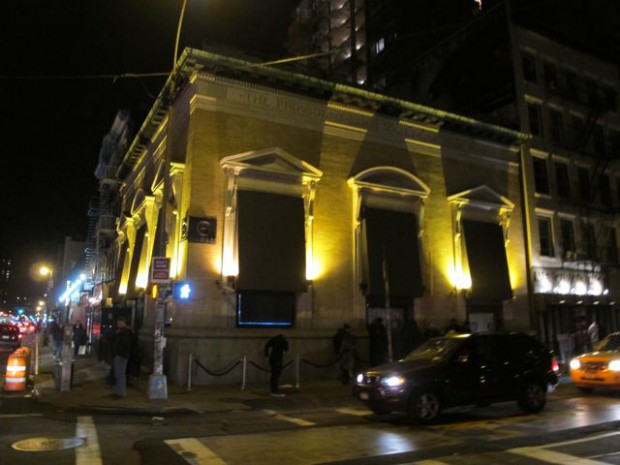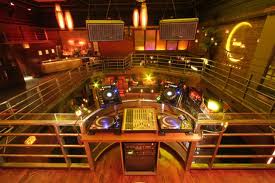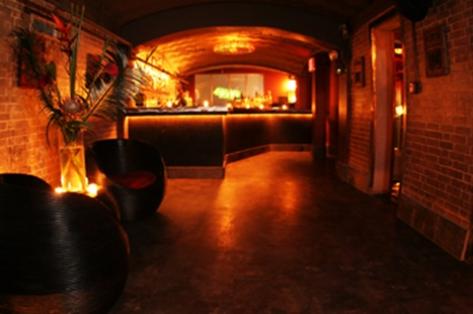 VAMPYRE CULTURE
If you would like to know more about Vampyre / vampire culture start with Father Sebastiaan's legendary book "Vampyre Virtues; the Red Veils." Available from Lulu.com or Amazon.com...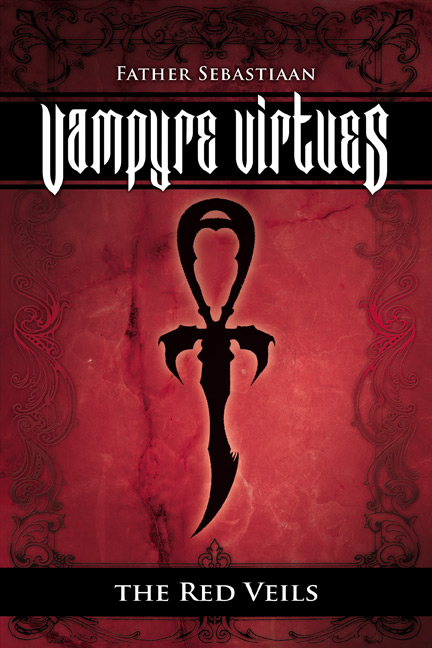 OUR SPONSORS

Father Sebastiaan will be making fangs at the FangShop NYC on Feb 11th to 17th by appointment only!

FAQs
Are there ID requirements or an age limit to enter the event?
21+ with governement issue ID...
What are my transport/parking options getting to the event?
Subway. 2 Av (F), Delancey St (F), Essex St (J, M, Z)
What can/can't I bring to the event?
Spikes, weapons, streetwear.
Is my registration/ticket transferrable?
We do not allow refunds but you can transfer it to another person if you cannot make it.

Do I have to bring my printed ticket to the event?
No you can bring it on your Iphone or Smartphone to scan at the door.

What is the refund policy?
No refunds for any reason sorry.