Description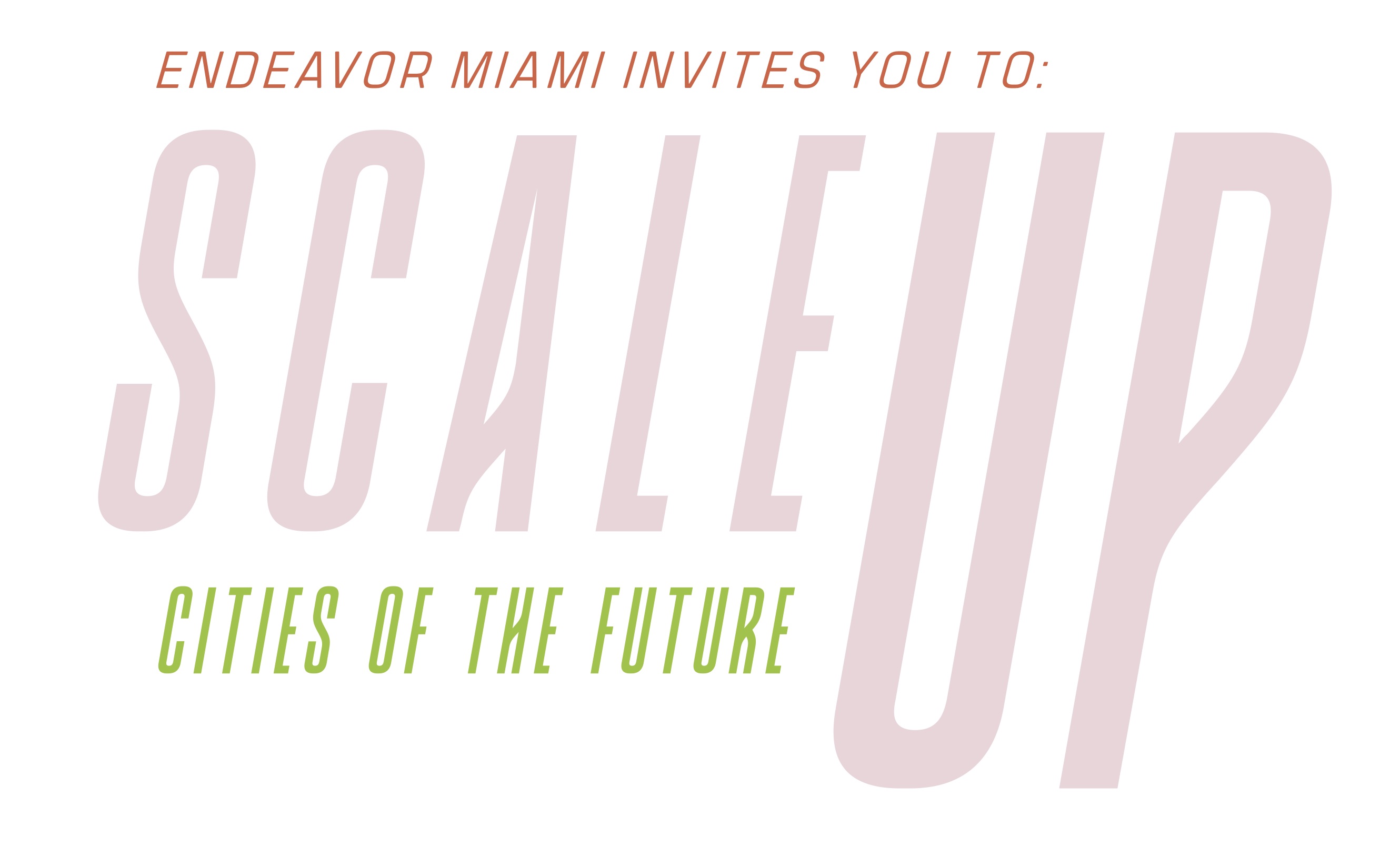 Endeavor Miami is excited to host its 2nd annual high-impact entrepreneurship summit ScaleUp, featuring entrepreneurs and business leaders from Endeavor's global network. This year's theme is "Cities of the Future" focusing on the myriad ways founders are innovating and disrupting traditional industries and the obstacles that come along when trying to ScaleUp such businesses.
We encourage intimate interactions with our speakers to inspire, enhance knowledge, foster strong networks, and enable peer-to-peer support. To be able to create these intimate spaces for you, we are limiting attendance.
Come, mingle and learn what it takes to go from a start-up to a SCALE-UP!
Speakers include:
Trina Spear, co-founder of FIGS
Alexis Maybank, co-founder Gilt Groupe
George Tsintzouras, co-founder Alert Labs

Johanna Mikkola, Wyncode

Carlos Diaz, founder of Entic

Abel Avellan, founder of Space Technology & Science (AST & Science)

Emiliano Kargieman, founder of Satellogic

Emiliano Abramzon, co-founder Nearpod

Felipe Sommer, co-founder Nearpod

Dean John Quelch, University of Miami Business School


Adriana Cisneros, CEO Cisneros

Andres Moreno, founder of Open Education
More speakers to be announced.
For sponsorship and partnership opportunities please contact andrea.torres@endeavor.org