Help us in shaping the next generation of IoT applications in agriculture!
About this Event
At IntellIoT, a Pan-European Research Project supported by the European Commission as part of their "Next Generation Internet of Things" programme, we are developing a framework to enable intelligent, autonomous and human-centered IoT solutions.
Over the course of 3 years, we will be conducting two Open Calls for external parties to integrate existing technologies and solutions into the framework and receive funding through the IntellIoT project.
On April 12th, we will be conducting a 2-hour virtual workshop, and talk to various potential end-users, who can help us in refining the application for the agriculture industry.
Sit at the table with a diverse group of industry stakeholders and ideate on solutions, that can play a huge role in the future of agriculture.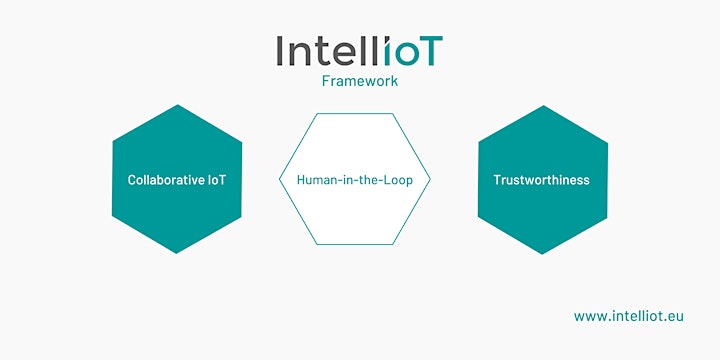 Why should you join?
Support the development of real-world applications for the next generation of IoT
Connect with various stakeholders from your industry and exchange ideas, requirements, and needs
Explore possible integration of your technologies and solutions into the framework for the upcoming Open Calls
Who are we looking for?
→ OEMs for agricultural vehicles,
→ technology providers,
→ farmers,
→ system integrators,
→ farmer associations,
→ Companies that are lending out agricultural vehicles (Farming-as-a-Service),
→ Governmental Entities​,
→... and everyone else, who would be interested in our solutions.
Do you think you could be one of them? Pre-register for the event!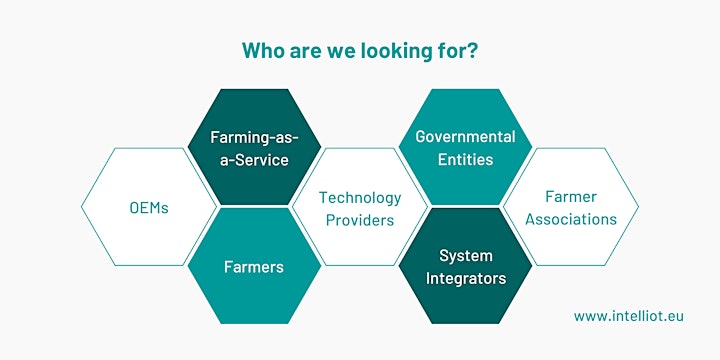 Our workshop is a small event with a limited number of participants. That is why, we ask you to pre-register.
How to join the workshop?
1. Pre-Register for the event using the Eventbrite form
2. Out Team will check all the forms, to make sure that the workshop could be beneficial for you
3. We will contact you over an email with a feedback
4. Matching profiles will get an email invitation with link to join the workshop
For more information on the framework, the project, and the involved partners, visit our website or download the project flyer.
In case of any questions, please reach out to dominik.krabbe@startupcolors.com
Are you also active in manufacturing or healthcare industry? Check our other workshops: