End the Year with an Exclamation Point with The 60 Day Challenge! - David...
Description
When December rolls around many real estate brokers either panic or coast through the end of the year with mindset they will ramp up business next year. In other words, they waste the last 30 days of the year. Don't let it happen to you! Join us for The 60 Day Challenge to give you a major head start for 2018.
David's 60 Day Challenge will cover:
• Power of Focus: 60 day challenge
• Strategies to double, triple, and even quadruple your income in the next 12 months
• Time Management: Don't Mistake Busyness for Business
• Prospecting: Voicemail Scripts Guaranteed to Get More Call Backs
• Bonus - The Perfect Follow-Up for Christmas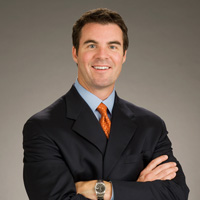 Presenter: David Behr
This class is taught by David Behr with Citywide Home Loans. He is one of the top sales training speakers in the nation, and his entertaining and interactive speaking style has helped thousands put their greatest goals within reach. You're guaranteed to walk away with specific tools that you can use immediately.