Description
We welcome you to our first Co-Hosted, end of year FinTech & InsurTech social at RocketSpace, the new home of Startupbootcamp InsurTech.
Our panel of experts will cover questions including: What are the key trends in FinTech? In InsurTech? What can we expect in 2018? Where are FinTech & InsurTech headed in London and beyond? How are these areas evolving?
Come join us for an evening of inspirational learnings and end of year festivities, followed by networking over drinks and nibbles.
Doors are open to entrepreneurs, insurance professionals, financial services professionals, tech, InsurTech & FinTech startups, and those promoting innovation in the financial services and insurance industries. Invite a friend! We look forward to seeing you.
Please RSVP so we may plan accordingly.
Agenda
5:30 p.m. - Arrival, drinks & nibbles
6:00 - 7:00 p.m. - Welcome, panel moderated by Anna Milne - Finextra
7:00 - 8:00 p.m. - Networking & Drinks
Panelists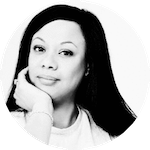 Sabine VanderLinden, CEO InsurTech, Startupbootcamp & Rainmaking
Sabine is the CEO of Startupbootcamp InsurTech, Europe's leading early-stage and independent accelerator for insurance technology startups. Sabine cultivates the expertise of leading insurers, investors and mentors to bring the innovation of cohorts of start-ups to market within a three month-period. She brings extensive operational and growth strategy expertise gleaned from her corporate innovation and startup acceleration activities working with global firms and 100s of well-known financial services institutions for which she developed growth strategies. Outside Startupbootcamp, Sabine advises and coaches a variety of businesses. Sabine is also a co-editor of the first crowdsourced InsurTECH Book, which will be published by Wiley early 2018.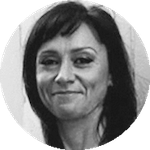 Helene Panzarino, Managing Director, Rainmaking Colab

Helene is Managing Director for Rainmaking Colab. Originally a commercial banker, Helene is a highly experienced Investment Readiness Consultant, Programme Director and Exited Entrepreneur. She has successfully created and launched the Inaugural Programme of Education and Events for the UK FinTech trade body, Innovate Finance. Since January 2017, she has been the Lead Fellow on a world-first FinTech Pathway in a Masters in Tech Entrepreneurship Degree for UCL, a visiting Fellow on the Imperial College Business School MSc in Finance, and co-creator and lead delivery partner on the Imperial College FinTech Executive Education Programme. Helene was named a Top 10 Influencer in SME Funding in 2016 and is the author of Business Funding for Dummies.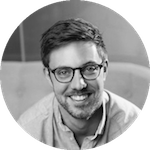 Dan Smith, Global Managing Partner, Exponential Ventures
Dan joined Exponential Ventures in Jan 2016 to set up and co-lead a global early-stage venture fund and incubator as a partnership between Anthemis Group and MMI Holdings, a listed South African Financial Services Business. The investment thesis is Financial Wellness, covering the fintech, insuretech and healthtech markets with a primary focus on Europe and the U.S. We are particularly interested in disruptive business models in insurance with a focus on prevention.
Dan is on the investment committee at Anthemis, on the board of ABAKA, a founding investor and advisory board member at StartupBootcamp Insuretech and previously a startup advisor for Microsoft Ventures Accelerator.
Dan has c.10 years experience of advising small and large technology businesses across EMEA, most recently in Corporate and Commercial Strategy, advising CxO and board-level execs in the technology and media sectors for Monitor Deloitte. Prior to this, Dan held various senior commercial roles in Strategy, Business Development and Sales for IBM within both mature and emerging markets
Originally from London, Dan received an MBA with Distinction from London Business School and a holds BSc (Hons) in Computer Science.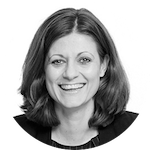 Dr Agapi Leda Glypti, Chief Innovation Officer, Group Strategy at QNB Global
Dr Leda Glyptis is the Chief Innovation Officer of QNB Group, the biggest Bank in MENA. As the first CIO in the Group, Leda is responsible for setting up the innovation department, bringing design thinking capabilities to employee-led ideation and mobilization while also opening the gates for market-led ecosystem engagement and innovation.
Leda joined QNB in January 2017 from Sapient, where she was a Director in the Global Markets business, providing digital business transformation consulting services. Her work spanned advising clients on business transformation and change management as well as fintech, digital value chains and the emerging business and technology ecosystem. Leda previously was head of Innovation for BNY Mellon in EMEA. Leda set up the innovation function in-region, developed the EMEA FinTech village for BNY Mellon and built the EMEA Innovation Centre focusing on co-creation with clients and startups to generate new value.
Prior to that, Leda worked in change management across the Bank's investment services businesses. Before joining BNY Mellon, Leda served as Head of Services Development for FinTech startup Great East London Software Company.
Leda holds an MA from King's College, Cambridge; an MSc and PhD from the London School of Economics and Political Science.