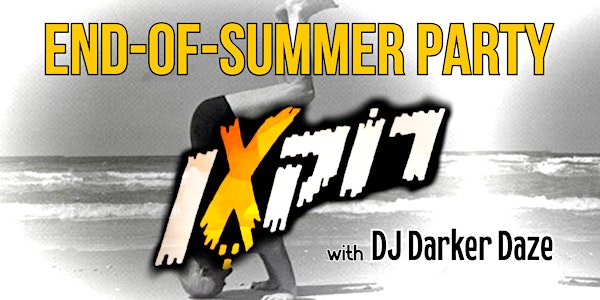 End of Summer Party with Roxann and DJ Darker Daze
Location
Club Fox
2209 Broadway Street
Redwood City, CA 94063
A recreation of the vibrant Israeli alternative music scene of the early 90's.
About this event
In the days before Alternative Rock became mainstream, there was one special club hidden in the industrial part of Tel-Aviv. A place where all teenage guitar-rock nuts could meet up, hear live underground music, catch up on the growing Grunge movement from across the ocean, and just be themselves.
That place sprouted some of the most legendary Israeli bands of all-time, spotted and hosted some would-be mega-bands like Radiohead, and was the foundation of the Israeli Alternative Rock scene of the early 90's.
That place was the mythical ROXANN club.
Back to Roxann will throw you once again into that vibrant Israeli music scene with a special tribute show. Come and relive the memories as we celebrate live music, party hard, and pay tribute to the best Alternative Rock ever to come out of Israel!