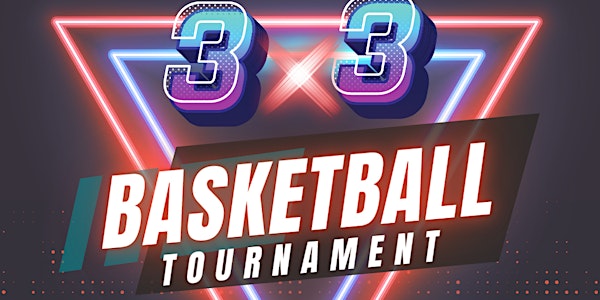 End of Summer 3 on 3 Basketball Tournament
Location
Chandler Gilbert Community College - Pecos Campus
2626 East Pecos Road
Chandler, AZ 85225
Refund policy
Contact the organizer to request a refund.
Eventbrite's fee is nonrefundable.
Don't miss out on the premier 3 on 3 Basketball tournament in the East Valley. Hosted at the CGCC Coyote Center Gym!
About this event
$150 per team, 18+, double elimination tournament. All proceeds to benefit Chandler Gilbert Women's Basketball program. Raffle, prizes available. Come check us out!
Sponsored by "Bigger Than Basketball"
Rules:
1. Home team will shoot for ball at beginning of each game.
2. Each game goes to 21 or 15 minute limit. Team must only win by 1 point.
3. Teams will score 2 point baskets or 3 point baskets from behind the arc.
4. After a basket has been scored or a foul has occurred, teams must check it up from above the 3 point line.
5. On defensive rebounds or steals, teams must clear the ball via dribble or pass above the three point arc line before going to score.
6. After a made basket, the scoring team will retain possession.
7. Referees will be monitoring during Final Four and championship play. A foul in the act of shooting will result in one point for the shooting team. A non shooting foul will result in the offended team retaining possession.
8. ***However, once a team reaches 15 points they will be in the bonus. Every foul committed against the offense will result in 1 and 1 free throws. Ball to be played live upon release.
9. A shooting foul committed while in the bonus will result in either 2 or 3 free throws being shot.
10. 3-second rule applies to all offensive players.
11. Subs can only be made after made baskets.
12. Each team is awarded one 30-second timeout in the last minute of play or when either team has 19 or more points.
13. In the result of a tie at the end of regulation time, a one minute overtime will be played, home team shooting for ball. Successive overtimes will be played until there is a winner. Alternating possession for each overtime.