ENCUENTROS BOSTON 2013
When and where
Location
MIT Media Lab 75 Amherst Street Cambridge, MA 02142
Description
Encuentros 2013 - Inspiring Innovation
MIT Media Lab, Boston, MA
Annual Global Meeting of Chilean Students,
Scientists, Professionals, and Innovators
Annual Meeting: Encuentros 2013: Inspiring Innovation
Venue: MIT MediaLab, Boston, MA
Dates: June 27-29, 2013
Deadline: June 2, 2013 (Discounted Student Early-Bird)
June 27, 2013 (All other fees)
Website:www.encuentros2013.org
Registration:http://encuentros2013.eventbrite.com/
Overview: Encuentros 2013 is the most important and largest annual gathering of doctoral students, scientists, professionals, and entrepreneurs with ties to Chile happening abroad. It takes place around major global research centers. This year, Encuentros 2013 meets at the world-renowned MIT Media Lab in the historic city of Boston, MA; a global cluster of over 50 universities, major research laboratories, and numerous global technology companies representing all fields and disciplines.
Inspiring Innovation: This year's meeting theme is Inspiring Innovation. The meeting is organized around a series of open, multidisciplinary panels and debates on the all important and timely subject of Innovation: What makes it happen? How does it happen? Who can innovate? What can we do to promote innovation?
Exciting Panels: The meeting is organized around a series of lively panels featuring distinguished Chilean and international scientists, innovators, educators, and entrepreneurs that seek to shed light on the process of innovation based on their own successes and failures. The meeting has been organized to allow ample time for interaction among panelists and a talented audience of participants, most of them with close ties to Chile.
Summary Agenda: For the full agenda visit www.encuentros2013.org or click here.
Day 1 (Thursday, June 27) - Kick Off Tour and Opening Day: The conference starts on Thursday with a Boston City Tour that will take participants through the city's enduring past, vibrant present and exciting future. The tour ends at MIT's Media Lab, a perfect stage for introducing our first panel: The Origin of Ideas.
Day 2 (Friday, June 28) - Main Day: 'We are all artists',' Meaningful Developments', Big Data, and Bio-innovation: 'We are all artists' will explore and debunk the myth that only a few talented individuals are able to innovate. 'Meaningful development' will showcase Dr. Humberto Maturana who will discuss how paradigmatic changes in thought and science generate new approaches to old problems. 'Bioinnovation and Biopolitics' will analyze the development directions and possibilities for life sciences in the 21st century. Finally Big Data will explore how the availability of gigantic databases pose both, challenges and promises for science and policy making.
Day 3 (Saturday, June 29) - Closing Day: 'Aji' Challenge and Talent Fair: The conference ends with Encuentros' own innovation competition 'Aji' Challenge, followed by an unstructured and spontaneous Unconference, a Talent Fair (career opportunities) and the Innovo Round Table that showcases remarkable stories of innovation through the words of its protagonists. The meeting closes with a few words from Chile's Ambassador to the US.
Registration:
Discounted Early-Bird Student registration ends June 2nd, 2013.
Standard Non-Student registration ends June 27th, 2013.

Speaker's Gallery: For bios and details click here.
Meeting Venue: The MIT Media Lab is the world's most visible center for digital innovation. It has presided over much of IT innovation over the past two decades and its research is globally recognized as trend setting. It has received numerous awards, its alumni span the world, and it has also spun off a vast array of innovative companies around Boston and beyond.
Local Attractions: Boston is a vibrant and modern city that tastefully combines its rich history with its desire to invent the future and reinvent itself in the process. MIT is located in Cambridge, just down the River from Harvard University. It is within walking distance of the Boston Science Museum, one of the oldest and most comprehensive science museums in the world designed to teach science through interactive experiences that include a Planetarium and an Omni Theater. The City of Boston and surrounding areas host over 20 major museums. The Boston Bay is surrounded by hotels and tourist amenities, including the New England Aquarium, all reachable by subway.
---
Sponsorship Opportunities
Conference Sponsorship Opportunities: We still have openings for last minute sponsorship packages for those interested in showcasing businesses and organizations to a very select community of Chilean students, scientists, scholars and entrepreneurs. For further information download our sponsorship packages presentation or direct your inquiries to: a.behn@encuentros2013.org
Sponsors: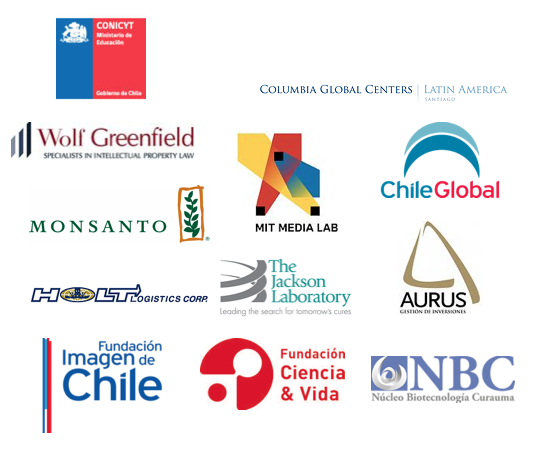 Media Partners:






Strategic Partners: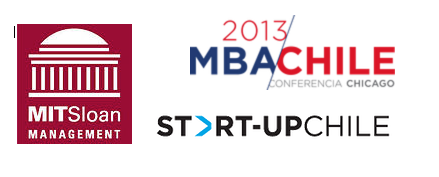 ---
Background Information
Encuentros 2006 - 2013: 'Encuentros' is the largest network of Chilean researchers and entrepreneurs in the world; meets once each year to share knowledge and discuss Chile's economic and social development as seen by Chile's students, scientists and entrepreneurs studying and living abroad. The goal of the meeting is to promote innovation in an environment that fosters collaboration among Chilean and non-chilean researchers. Our brief but dynamic history has taken us through Dresden (Germany, 2006), Milan (Italy, 2007), Gottingen (Germany, 2009), Cambridge (UK, 2010), Berkeley (US, 2011), Paris (France, 2012) and now Boston. Based on attendance to previous Encuentros, we expect over 300 attendees in Encuentros 2013 in Boston.
Chile's Emerging Innovation Economy: Chile, one of the two newest members of the OECD along with Israel, is investing a growing share of its GDP in Education and R&D seeking to catch up with other OECD members. The country has lead the economic growth indicators of Latin America for nearly two decades. Its tertiary educational system has experienced enormous growth, followed by a rapid expansion of scientific publications, and an emerging culture of innovation and venture investing. The inflow of professionals immigrating into the country is steadily growing.
---
Copyright Encuentros 2013