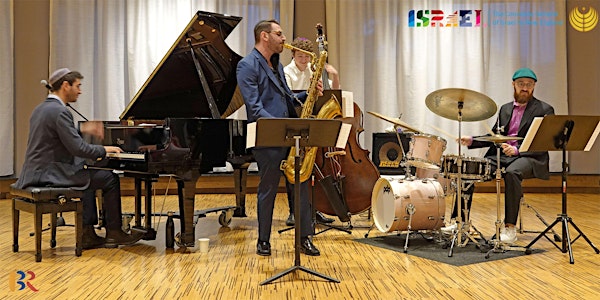 ENCOUNTERS: Jazz meets Israeli and Jewish Melodies, VIRTUAL CONCERT
Stream of jazz concert by the Moshe Elmakias Quartet recorded at Congregation Kehillath Israel on July 28, 2022.
Refund Policy
Contact the organizer to request a refund.
Eventbrite's fee is nonrefundable.
About this event
Virtual concert featuring a quartet helmed by Israeli pianist and composer Moshe Elmakias, performing a program of jazz fused with Israeli, Ashkenazi, Sephardi, and Ladino melodies. Recorded live at Congregation Kehillath Israel on July 28, 2022.
With a virtuosic personal style, Moshe is one the most exciting pianists among the new generation of Israeli jazz musicians, and is joined by fellow NEC alums Joey Rosin and Chris Worden, and by Israeli drummer Ben Freidkin (full performer bios below).
The streaming premiere of the concert video takes place Sep 22 at 7:30 pm, followed at 9:00 pm by a separate Zoom-based Q&A with Moshe and the quartet. The video will be available to watch on-demand through October 9. Registration remains open through October 9.
For this performance, Moshe Elmakias put together a lineup of his own unique jazz adaptations of beloved Israeli songs as well as different traditional Jewish spiritual-mystical melodies. Combining these ancient musical sources with the improvisational techniques of contemporary jazz and adding modern rhythmic and harmonic complexity creates an aesthetically novel fusion. Moshe draws on the traditions of Nigun, originating from Eastern European Ashkenazi Jews, as well as Piyut, originating from North African Sephardic Jews, and Ladino songs from Spanish Sephardim seen through the lens of jazz.
This program is supported by the Consulate General of Israel to New England and presented by Congregation Kehillath Israel with the participation of Ballets Russes Arts Initiative.
Nota Benes:
When you sign up for this virtual concert experience, you will receive an auto-confirmation of the order. However, the viewing and Zoom Q&A links will be sent out 48 hours, 24 hours, and 2 hours before the premiere, on September 22 at 7 pm. The video will remain available to (re)watch through October 9th. However, the Zoom Q&A takes place only live, on Sep 22 at 9 pm. Registrations during or after the premiere receive the viewing links immediately.
The CONSULATE GENERAL OF ISRAEL is the official representative of the State of Israel to the New England region, serving the states of Massachusetts, Rhode Island, New Hampshire, Maine, Vermont, and Connecticut. The Consulate promotes knowledge and understanding of Israel through the fields of academia, culture, politics, community, economy, press, and public diplomacy.
CONGREGATION KEHILLATH ISRAEL is a traditional inclusive synagogue that actively embraces individuals, its community, and the world. An innovative and prominent voice in North American Jewish life since 1917, it is one of Brookline's oldest synagogues.
BALLETS RUSSES ARTS INITIATIVE is a non-profit organization that fosters international creative exchange in the visual and performing arts and film, with a special focus on the post-Soviet States. BRAI carries out public programs throughout Massachusetts, the East Coast and internationally, and BR360 Member programs in the Boston area.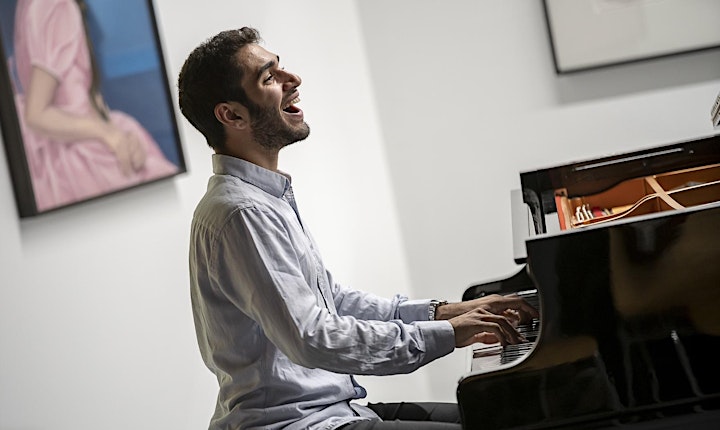 MOSHE ELMAKIAS is an Israeli composer and pianist currently based in New York. With a virtuosic personal style, and in spite of his young age, Moshe Elmakias is one the most exciting pianists among the new generation of Israeli jazz musicians. He is a graduate of Israel's Academy of Music and has played both throughout Israel and abroad with drummer Manu Katche (France), producer Larry Klein (US), trumpeter Itamar Borochov (US/Israel), singer Mor Karbasi (Spain/Israel), the Tal Gamlieli Trio, the Yogev Shetrit Trio, and many others. An arranger and composer as well as pianist, Moshe completed his Master's degree at the New England Conservatory of Music in 2021 while performing and recording around the world. In 2020 he recorded and released an album together with the Israeli-based Nigun Quartet.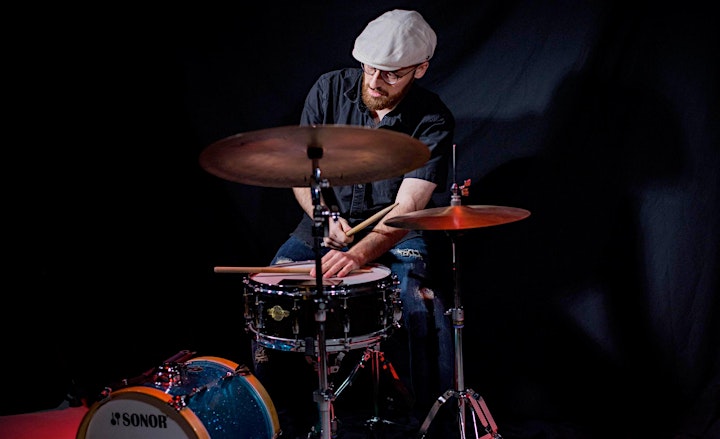 BEN FREIDKIN is an award-winning drummer and composer from Israel, currently based in New York. He studied at both the "Rimon Jazz Institute" and the Jerusalem Academy of Music and Dance, and he holds a Master of Music degree from Aaron Copland School of Music at Queens College. Winner of "2020 Freddie Gruber Drum Set Scholarship" of the Percussive Art as well as the George Bann Award for Best Jazz Performer, Ben has played countless shows in Israel and NYC in various styles of music with leading musicians and with his own groups.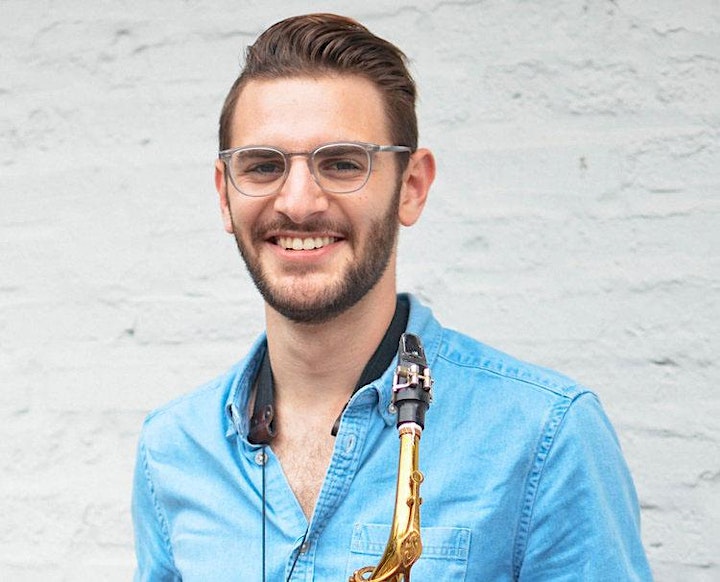 Joey Rosin is a musician, educator, and interdisciplinary artist living and working in New York. His work aims to explore histories, liminal spaces, and create environments for introspection, celebration, and community. Joey has worked and played with world-famous musicians, such as Quincy Jones, John Williams, Gloria Estefan, and Maria Schneider. He holds degrees from the University of Miami Frost School of Music (B.M. '17) and the New England Conservatory (M.M. '21). His broad interests tend to lead him off the beaten path of a formally trained jazz musician. He has scored music for documentaries, provided live music in sound baths, and regularly finds himself collaborating with artists across disciplines. Recently, Joey placed second in the North American Saxophone Alliance Collegiate Jazz Competition. In August 2022, he will be debuting a new work for solo saxophone and dance at the Perpetuum Mobile Festival de Danse in Brussels, Belgium.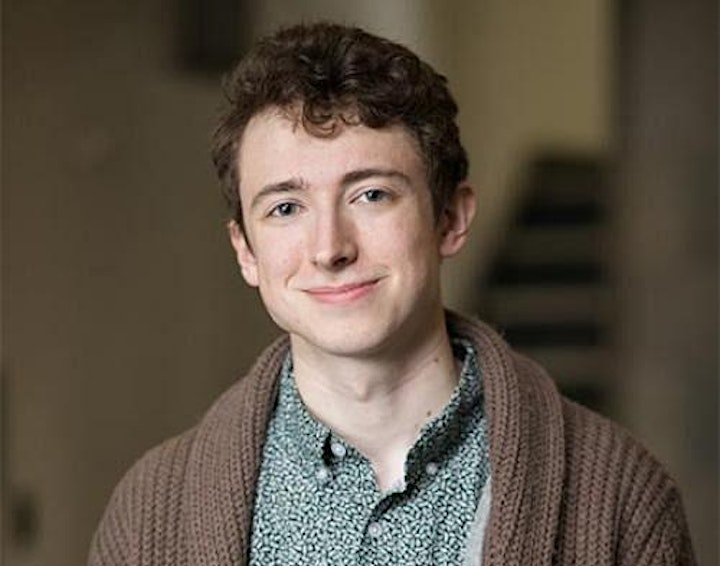 Chris Worden is an upright and electric bassist currently based in Boston, MA. He has performed with artists including Wynton Marsalis, Ingrid Jensen, Wycliffe Gordon, Chad Lefkowitz-Brown, and Peter Bernstein. He also produces computer music, collaborating regularly with singer-songwriters, and forms 49.99% of the alternative/electronic duo Blue Pilot. Chris received his Master's in Jazz Performance from New England Conservatory and Bachelor's in Music, with a minor in Computing, from Cornell University.