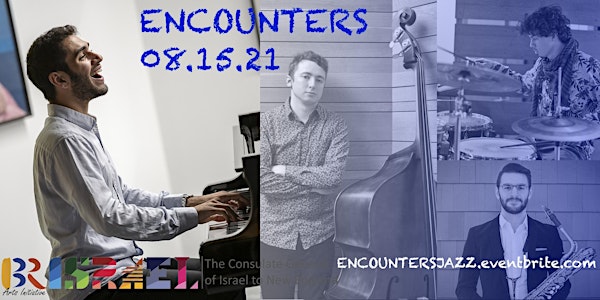 ENCOUNTERS: Jazz Meets Ashkenazi and Sephardi Sounds, OUTDOOR CONCERT
Jazz quartet concert outdoors on a beautiful property in Lincoln, led by Israeli pianist and composer Moshe Elmakias.
When and where
Location
Private Garden in Lincoln -- address provided to confirmed guests. Lincoln Lincoln, MA 01773
About this event
Join us for an outdoor concert featuring a Jazz quartet of NEC alumni helmed by Israeli composer and pianist Moshe Elmakias. With a virtuosic personal style, Moshe is one the most exciting pianists among the new generation of Israeli jazz musicians.
Seating is limited and almost sold out. If no tickets are available, please contact us to see if we might have additional space due to cancellations.
Moshe has composed a rich program exploring the musical traditions of Nigun, originating from Eastern European Ashkenazi Jews, as well as Piyut, originating from North African Sephardic Jews, through the lens of jazz. The concert also includes Israeli melodies that in turn owe a debt to the musical legacy of Nigunim, interpreted in Moshe's unique style. See below for performer bios.
This program is supported by the Consulate General of Israel to New England.
4 pm VIP Hour - Wine/refreshments for VIP ticketholders
5 pm Doors Open for all ticketholders (seating unreserved, except VIP)
5:30 pm Welcome by Daniel Agranov, Deputy Consul General of Israel to New England
7:00 pm Music ends. Guests meet the performers and socialize while there is daylight
The event takes place outdoors in the verdant grounds of a beautiful private property in Lincoln, MA. Complete address details will be provided after your ticket purchase. When you buy your ticket(s) you will first receive an automatic ticket confirmation from Eventbrite, and the address will be sent separately some time later. Please carefully read all NotaBenes below.
NOTA BENE:
Tickets cannot be refunded but can be transferred to a different attendee.
The rain date for the concert is Thurs. August 19. The decision about whether the date has to be shifted will be made on the 13th.
If you are unable to attend due to illness or some other unavoidable reason, or if the date shifts to the 19th, and you are not free that day, you can choose to have the amount you paid held as a credit for a future BRAI event (valid up to one year) or converted to a donation.
Ample on-street parking available. Restroom access available.
Because of the outdoor setting, there may be mosquitoes and other bugs. Please use bug spray if you have it. We will have bug spray available as well.
COVID-19 WARNING – An inherent risk of exposure to COVID-19 exists in any public place where people are present, even outdoors. COVID-19 is an extremely contagious disease that can lead to severe physical illness and death. By your ticket purchase and attendance you signal that you freely and voluntarily assume ALL RISKS, HAZARDS AND DANGERS arising from or relating in any way to the risk of contracting a communicable disease or illness, including COVID-19, whether occurring before, during, or after the event, however caused or contracted. If you are not comfortable assuming these risks, please let us know and we will refund your ticket purchase.
The CONSULATE GENERAL OF ISRAEL is the official representative of the State of Israel to the New England region, serving the states of Massachusetts, Rhode Island, New Hampshire, Maine, Vermont, and Connecticut. The Consulate promotes knowledge and understanding of Israel through the fields of academia, culture, politics, community, economy, press, and public diplomacy.
BALLETS RUSSES ARTS INITIATIVE is a non-profit organization that fosters international creative exchange in the visual and performing arts and film, with a special focus on the post-Soviet States. BRAI carries out public programs throughout Massachusetts, the East Coast and internationally, and BR360 Member programs in the Boston area.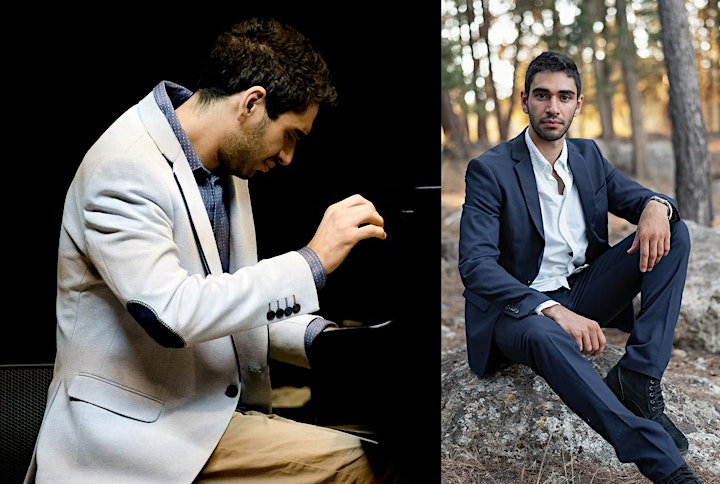 MOSHE ELMAKIAS is an Israeli composer and pianist currently based in Boston. With a virtuosic personal style (he began studying classical piano at age 6), he is one the most exciting pianists among the new generation of Israeli jazz musicians. He is a graduate of Israel's Academy of Music and has played with drummer Manu Katche (France), producer Larry Klein (US), trumpeter Itamar Borochov (US/Israel), singer Mor Karbasi (Spain/Israel), bassist Leo Espinosa (Cuba), the Tal Gamlieli Trio, the Yogev Shetrit Trio, and more. He has toured internationally since age 13, performing, among others, at the Umbria Jazz Festival, Red Sea Jazz Festival, Guatemala Jazz Festival, Austria, Czech Republic, Finland, Poland, Russia, the US and Uzbekistan. An arranger and composer as well as pianist, Moshe recently completed his Master's degree at the New England Conservatory of Music while performing and recording around the world. In 2020 he recorded and released an album together with the Israeli-based Nigun Quartet.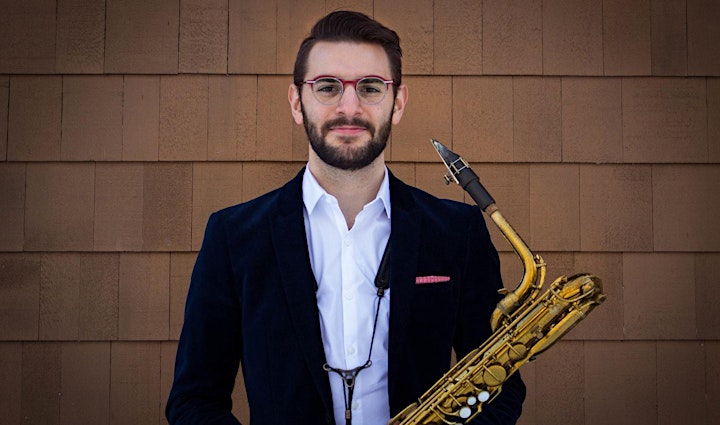 JOEY ROSIN is a saxophonist and composer from Riverwoods, IL. His music focuses on improvisation, meditation, and the intersection between sight, sound, and vibration. Joey has worked and played with world-famous musicians, such as Quincy Jones, John Williams, Gloria Estefan, and Maria Schneider. He holds a Master's in Jazz from the New England Conservatory and a Bachelor's (summa cum laude) from the prestigious Frost School of Music at the University of Miami.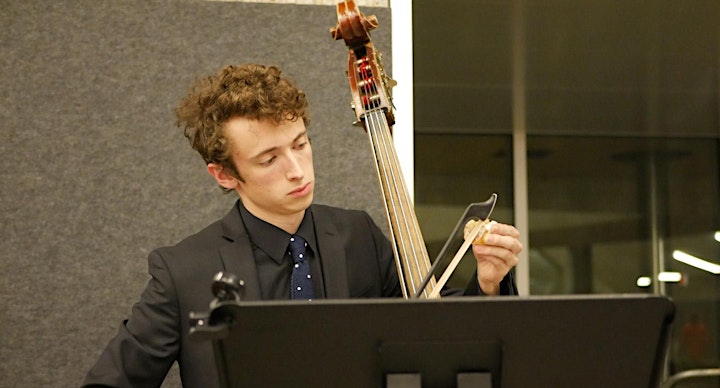 CHRIS WORDEN is an upright and electric bassist currently based in Boston, MA. He performed with artists including Wynton Marsalis, Ingrid Jensen, Wycliffe Gordon, Chad Lefkowitz-Brown, and Peter Bernstein. In addition to being a performer with Foundations in Jazz , he also produces computer music and is passionate about music theory. Chris received his Master's in Jazz Performance from New England Conservatory and Bachelor's in Music from Cornell University.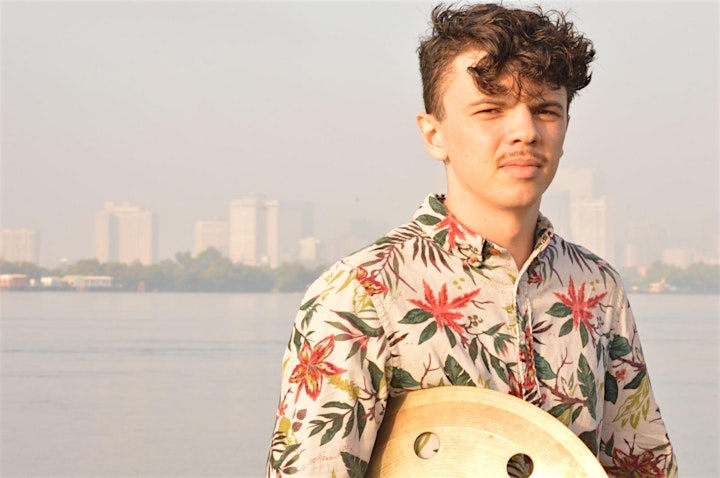 JOEY VAN LEEUWEN is a virtuosic and multidimensional drummer from Rochester NY. He performs music across a huge variety of improvisational, classical, traditional, and contemporary techniques, synthesized into his own unique and modern style. Joey has worked with artists such as Victor Atkins, John Sinclair, Tyshawn Sorey, and Dr. S. 'Ghatam' Karthick, and played in many venues around US and India. He holds a Master's in Contemporary Improvisation from New England Conservatory and a Bachelor's in Jazz Studies from the University of New Orleans.